Available on: Netflix, Viki
Total episode #: 16
Dumpling-rating scale:  4/5

What's Wrong with Secretary Kim (김비서가 왜 그럴까) is a drama for the fans.  It is a romantic comedy involving no more than two good looking people, a simple plot and some serious sound effects. And it worked.
At first I was sceptical about this drama. I thought it would be in the style of the k-drama Noble, My Love and depict the typical love story of an arrogant/powerful CEO/President and his delicate/incapable underling/love interest. It was not (well at least it wasn't told in that style).
What's Wrong with Secretary Kim is a story of a narcissistic chaebol Vice-President who realises he cannot live without his secretary when she decides to quit. Although the storyline is quite typical, it is told with a twist and some very heavy product placement (special shout-out to Domino's).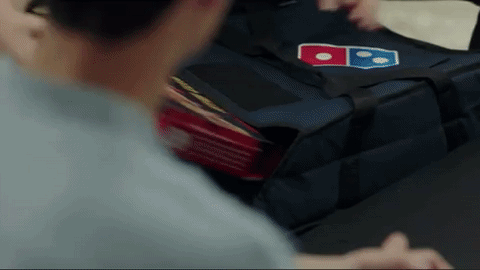 Despite, my general feelings towards this drama, I admit that it is rightly criticised that from episode 12 (of 16) the storyline does not progress (at all). For the diehard fans the *moments* are worth the watch, but for others – it would be possible to stop and not miss a thing (except those precious-precious Park-Park *moments*).
This drama is perfect if you want something light, airy and easy. I enjoyed the pace of this drama, the supporting characters and the chemistry between Park Min-young as Kim Mi-so and Park Seo-joon as Lee Young-joon.
What particularly surprised me was the sheer number of laugh out loud moments this drama provided.There really isn't too much going on in terms of storyline but it has a way of keeping you engaged throughout. It's kind of like cream cheese on a toasted pumpkin bagel… very simple but hits all the right spots.
Here are my top 5 episodes!:
I. Episode 3 (especially at 10:30-14:00, 16:30-18:00 and 28:00-33:22)
Young-joon in this episode woos Mi-soo in an attempt to convince her not to quit her job. Despite his efforts he finds himself insecure…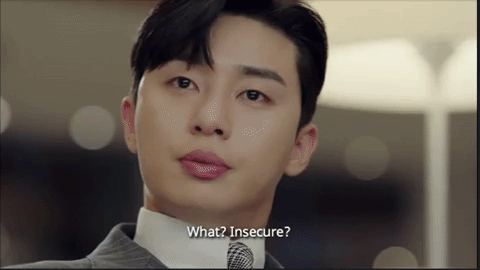 …jealous…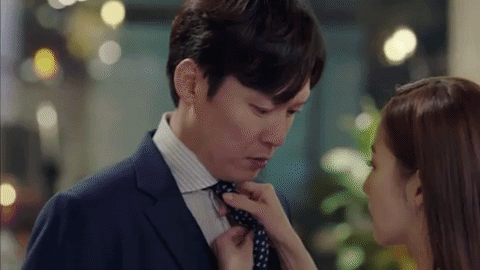 …and in need of a lesson or two in chivalry (because, according to Young Joon, being cold knows no gender…).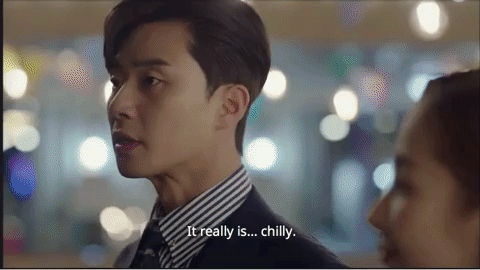 ---
II.  Episode 4 (especially at 14:00-18:00 and 22:51-25:00)
Some semblance of a storyline starts to form in this episode. Young Joon starts experiencing night terrors from a past childhood trauma and an antagonistic brother returns to Seoul.
💖 More importantly, our couple are starting to develop feelings for each other 💖
And our trusty hand-hold motif makes an appearance 🤝 (see The Beginner's Guide to Reoccurring Korean Drama Themes (coming soon)).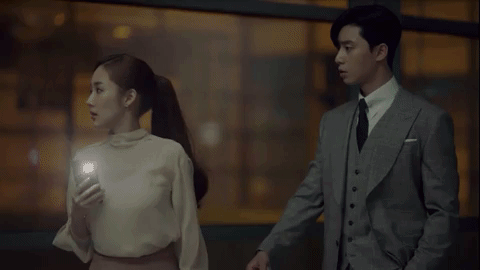 ---
III. Episode 5 (especially at 6:00-13:00 and 26:00-27:30)
I learnt in this episode that a woman offering ramen to a man at night is in fact an announcement that she likes him…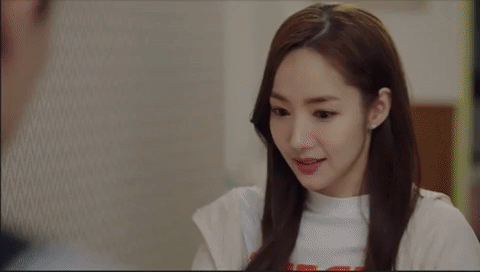 Yes, thats right ramen not chewy noodles not black noodles (and definitely not my favourite udon noodles)…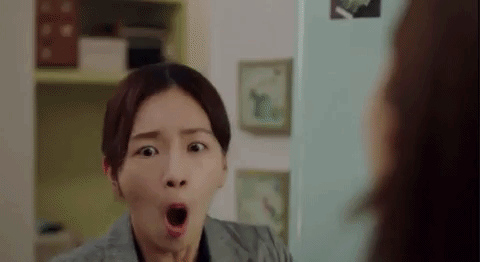 After ramen, you might as well be dating…
---
IV. Episode 9 (especially at 1:15-3:00, 13:00-16:35, 40:10-41:45, 53:00-1:00:02)
We are at Episode 9 and our couple are officially an item 💑 and to my delight it was at Mi-soo's initiative.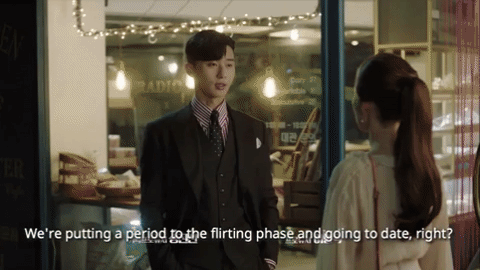 I really liked this episode… so many *moments*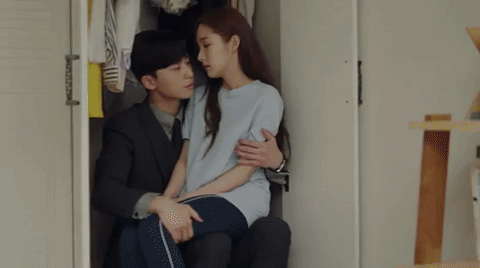 And pretty decent relationship advice…
---
V. Episode 12 (especially at 1:30-8:50, 40:00-43:00 and 1:00:00 to end)
The plot line ends here (that's right with 4 episodes to go) and the kidnapping mystery/family conflict is resolved with lots of tears…

But our couple gets their happy ending 💘 (clip below from Episode 15).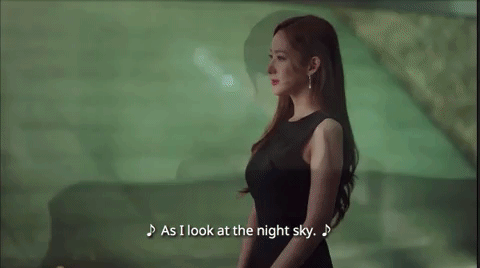 Let me know if you enjoyed this drama in the comments below.