Available on: Viki, YouTube
Total episode #: 66
Dumpling-rating scale:  2/5
I am a fan of the romance/fantasy/marital arts genre of drama, plus despite the criticism Yang Mi usually receives for her acting skills I actually quite enjoy watching her.
Needless to say, I went into the Legend of Fuyao (扶摇) with very high expectations especially because it was heavily marketed as a love story of a highly skilled slave girl and a Crown Prince who are then tasked with saving the five kingdoms.
It wouldn't be accurate to say that I was completely disappointed as the drama did start off well. Instead, I would describe myself as confused. The storyline didn't have a lot of direction, which was much more pronounced as this drama was dragged over 66 episodes.
I also had real issues with the fragility of Fuyao (our titled female lead). For example, how is it that Fuyao is able to break the Ninth Cloud (a very special/mystical/powerful move) in the 6th episode… but gets knocked out from behind like 100 times afterwards? (I didn't get it)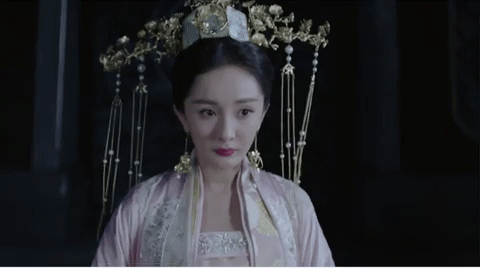 The drama could have been named Wuji (the male lead portrayed by Ethan Juan). He was far and away the standout character.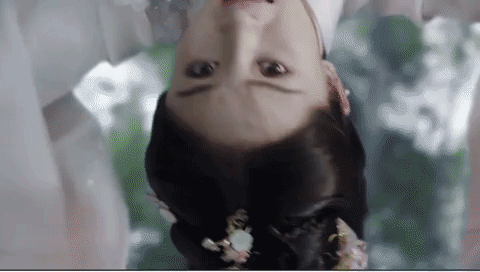 All that aside, Legend of Fuyao has also received criticism for plagiarizing Harry Potter and the Goblet of Fire (with it's inclusion of a Triwizard Tournament type challenge). I could only see it once pointed out to me.
However, what I found quite striking was Legend of Fuyao's overt tribute to Sun Tzu on the Art of War. About 30% (conservative estimate) of the dialogue was on war strategy or with respect to it… see below for examples:
Hence to fight and conquer in all your battles is not supreme excellence; supreme excellence consists in breaking the enemy's resistance without fighting.

– Sun Tzu on the 'Art of War' at Attack by Stratagem, para [2]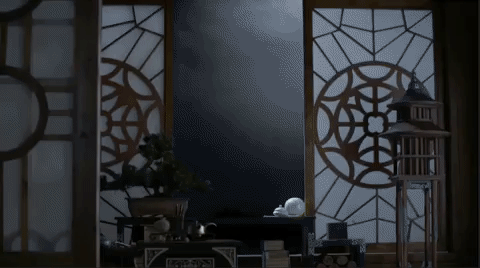 All warfare is based on deception.

– Sun Tzu on the 'Art of War' at Laying Plans, para [18]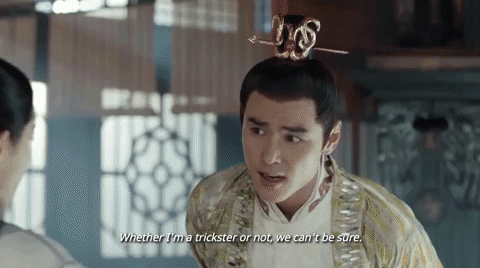 Given the length of this drama, rather than set out my top episodes, I thought it would be more appropriate to breakdown the various story arcs, ‼️spoilers alter‼️
---
Part 1 | Episodes 1-8 |Fuyao meets Wuji
Part 1 of the Legend of Fuyao establishes the universe of the drama. We learn of the impending doom of the five kingdoms and the power struggle within the Taiyun Kingdom.
In this part, Fuyao is a bold and mischievous servant who (as a result of a vindictive princess) has to survive the Tian Dou Competition. Fuyao is assisted by Wuji, who is impersonating the heir to the Taiyun Kindgom for the future stability of the five kingdoms. In and amongst the chaos, Fuyao and Wuji begin to develop what would appear to be a romantic relationship starting with a mud-fight…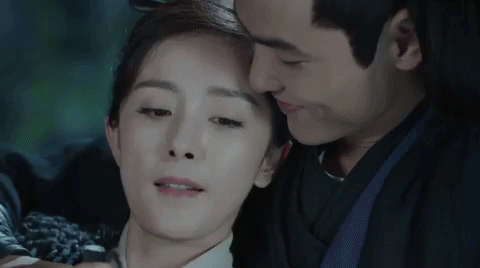 Fuyao defeating all odds wins the tournament to the dismay of the Princess who wants her dead.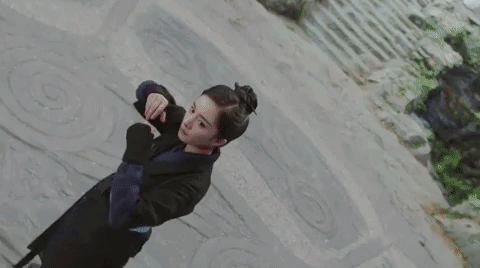 ---
Part 2 | Episodes 9-30 |Fuyao travels to Kunning
Fuyao escapes the Taiyun kingdom and makes her way to Kunning. On Fuyao's travels her companion (Xiao Qi) gets abducted and she meets Prince Zhang Bei Ye (portrayed by Vengo Gao) and his stalker/admirer, the Princess of Qiongye Tribe, Ya Lan Zhu (portrayed by Zhang Ya Qin).
Wuji during this time is attending to some very important political business and a weird love triangle begins to form between Fuyao, Bei Ye and Lan Zhu.
It is still not clear whether Wuji is falling in love with Fuyao or just enjoys tormenting her…this time they are fighting in a bedroom.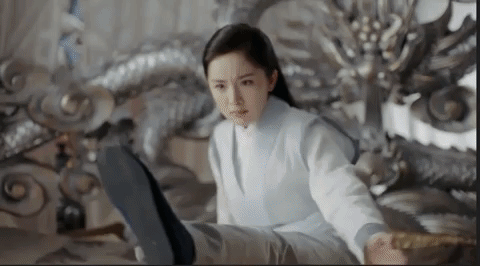 Thirty episodes down and our couple is still not official (things are moving quite slowly).
---
Part 3 | Episodes 31-48 |Fuyao in Tianquan (and other places)
Fuyao escapes once again and is heading to the Kingdom of Tianquan. She somehow gets tricked into impersonating Princess Fo Lian who is betrothed to the Crown Prince of Tianquan (who happens to be Wuji). Although, her identity crisis is resolved, Fuyao (who becomes a town magistrate?) is mortally poisoned and not even the (very attractive) miracle doctor Zong Ye (who is in fact the heir apparent of Taiyuan) can save her. If you are starting to get confused with who is who… you aren't alone.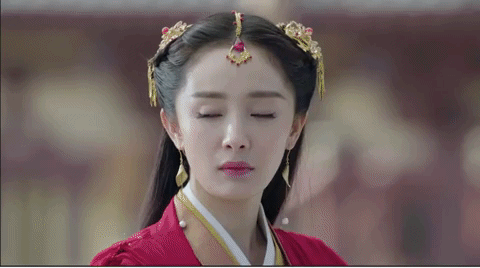 Wuji in this segment dies and comes back to life. From here, a multitude of different storylines begin to form (with numerous new characters) which distract from the original plot (which at this stage I have forgotten)… I will say that this part does have some epic fight scenes (especially at episodes 34 and 47).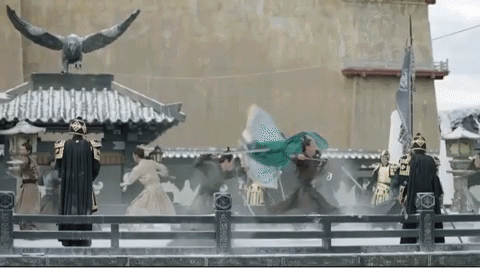 ---
Part 4 | Episodes 49-56 |Fuyao missing in action
This arc of the story focuses on our original antagonist Qi Zhen who meets his ending that this drama had been foreboding since episode 1.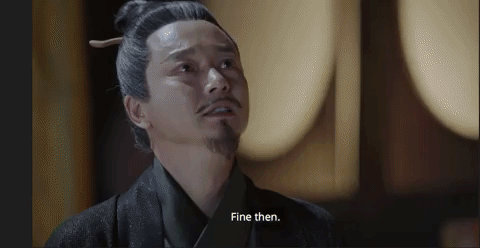 Our second lead couple doesn't get their happy ending or do they…. (they do)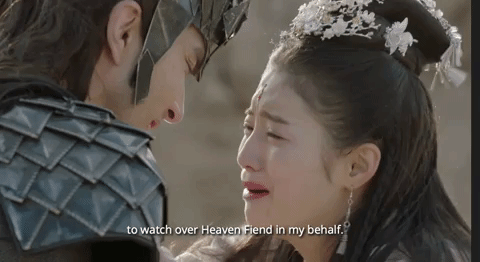 ---
Part 5 | Episodes 57-66 | Fuyao goes to heaven?
I will be the first to admit that I was relieved when this drama finally ended. Painfully we get to the last segment of this drama and Fuyao is able to overcome her fate (which is destroying the five kingdoms) by dying (with Wuji) and going to what would appear to be heaven.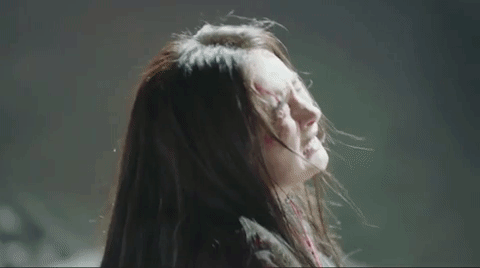 All I can say is that at least we get a happy ending 🤔😪😩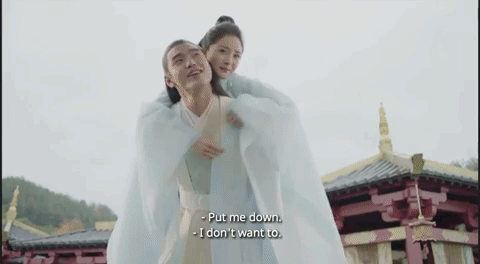 What did you think of the Legend of Fuyao?