Available on: Viki, Netflix
Total episode #: 21 (plus Epilogue)
Dumpling-rating scale:  4.5/5
My Love from the Star (별에서 온 그대) is arguably the kdrama which pioneered the romantic/fantasy genre where the first male-lead is a God-like/supernatural character and the female-lead is not. She does get special human status but is human nonetheless.
It is the drama that made the 100 year age-gap a fad (100s of years would be more accurate) and opened the gates for dramas including The Lonely and Great God – Goblin (2016), Legend of the Blue Sea (2016), A Korean Odyssey (2017) and The Bride of Haebak (2017) (yep there are a lot).
My Love from the Star is the love story of Do Min-joon, a seemingly immortal alien portrayed by Kim Soo-hyun, and Hallyu superstar Cheon Song-yi , portrayed by Jun Ji-hyun. Their encounter and subsequent relationship is depicted as a product of fate/destiny. As with all good dramas there is something which prevents them from being together (forever), in this drama it is Do Min-joon's impending return to his planet. Intertwined in this very compelling love story is also:
a murder investigation;
a story sacrifice from Joeson times;
complex sibling/parental relationships; and
a portrayal of the dark side of fame.
Do Min-joon is depicted as the ideal partner, he is caring but not overbearing, principled but patient (it also helps that he seemingly has access to an unlimited stream of wealth, intelligence and physical strength).
Despite Do Min-joon's 'Mr Perfect' persona and his undeniable chemistry with Cheon Song-yi, I suffered from a severe case of  Second Male Lead Syndrome. From episode 3 onward, I was an steadfast supporter the charming chaebol Lee Hee-kyung, portrayed by Park Hae-jin. His earnest dedication to Cheon Song-yi (although near-stalkerish) and impeccable fashion sense had me hooked!
Some reader feedback that I have received thus-far has been that I am excessively positive and don't set out the negatives of a particular drama. As I like to think of myself as a person who is open to feedback, I will list a couple of criticisms:
the length –  21 episodes was too long. For the time poor viewer I recommend watching Eps 1-14 and then skipping to 20-21; and
the class Do Min-joon teaches. This isn't so much a criticism as it is a question (to anyone who can answer it) but what class does Do Min-joon teach? It seems like the most bizarre class ever – how is it possible for him to talk about the mating habits of flys AND human jealously in the same week?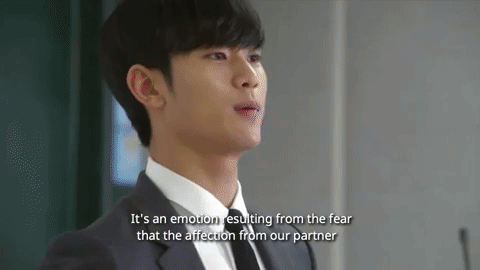 My Love from the Star is definitely up there as one of my favourite dramas (ever). The best bits were definitely Cheon Song-yi and Do Min-joon falling in love and what makes up the substantial portion of my top 5 episodes, ‼️ spoilers alert‼️
---
Episode 3 | Revisiting the past | Do Min-joon & Cheong Song-yi (in her past life) and Lee Hee-kyung & Cheong Song-yi
The connection between our two leads starts to build up in this episode and we get a preview into Do Min-joon's life when he arrived on earth.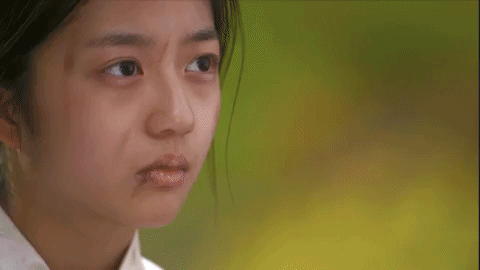 Other notable flashbacks were Lee Hee-kyung's first encounter with Cheon Song-yi. This flashback was definitely my favourite. I can't quite explain why I like it so much – it could be Cheon Song-yi's sass or it could just be the way Lee Hee-kyung says his own name.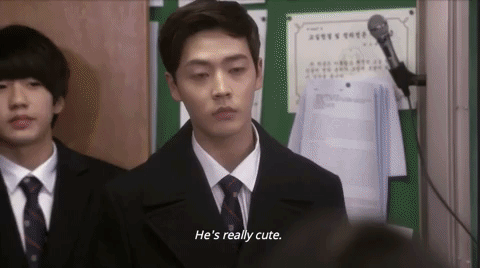 ---
Episode 6 | Immediate repercussions of the murder
After a shock murder, not only is Cheon Song-yi's life at risk but also her career as the public's opinion of her takes a deep dive.
You may ask: what is a solution to Cheon Song-yi's issues?
It is not to hire a bodyguard or a publicist (contrary to reason). Rather, it is to start living with Do Min-joon (makes sense in the drama).
Understandably this arrangement does not end well and Lee Hee-kyung is livid. Do Min-joon and Lee Hee-kyung have some tense moments…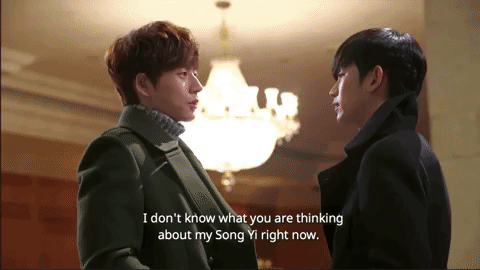 Lee Hee-kyung in order to salvage his imagined relationship with Cheon Song-yi asks her to marry him (for the thousandth time). Which inevitably results in Do Min-joon realizing he loves her…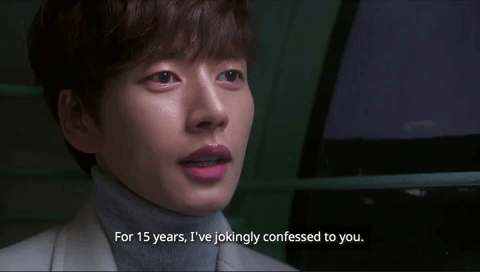 ---
Episode 7 |Threats to Cheong Song-yi's life escalate
The threats to Cheon Song-yi's life escalate (thank goodness for Do Min-joon and his special alien capabilities) and her career takes a further plunge (Do Min-joon is yet to prove himself useful on this front).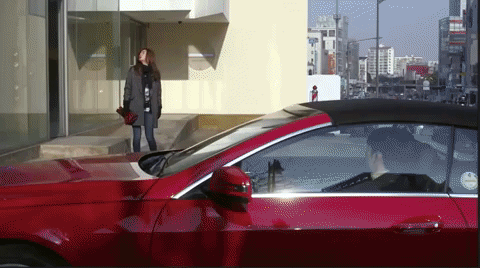 It is in times of crisis when you realise who your true friends are (this is a fact of life). Unfortunately, Cheon Song-yi had to find out the hard way.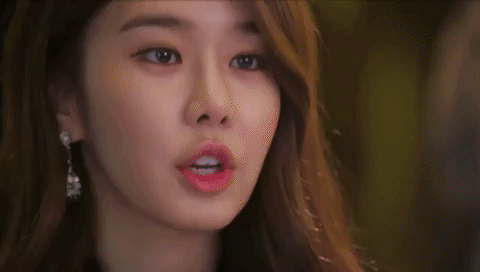 Lucky for Cheon Song-yi she will always have Lee Hee-kyung as her #1 backer.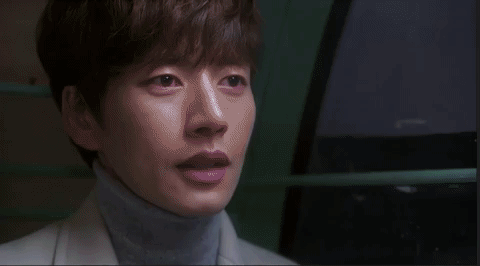 ---
Episode 9 |It's official! Our couple is a couple
It gets confirmed in this episode that Do Min-joon does indeed find Cheon Song-yi attractive. All it took was 15 seconds.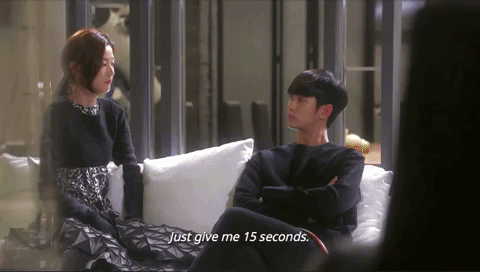 Our couple however encounters a very unusual relationship speed bump. When Do Min-joon exchanges bodily fluids (specifically through kissing) he gets very ill. Not all his alien-attributes are positive.
That didn't dissuade Cheon Song-yi though – she is in it for the long game.

---
Episode 21 |Our (kind-of) fairytail ending (SPOILERS ALERT)
After episode 9, I found this drama to be too drawn out. There are a couple more attempts on Cheon Song-yi's life with Do Min-joon and Lee Hee-Kyung (interchangeably) coming to her rescue. Naturally there are also more jealous moments.
The finale was ambiguous and I wasn't sure where I landed on it (there were also echos of The Time Traveler's Wife which I found quite annoying). After some thought, I resolved to interpret the ending as happy. It was an ending where Do Min-joon and Lee Hee-Kyung respected and acknowledged each other…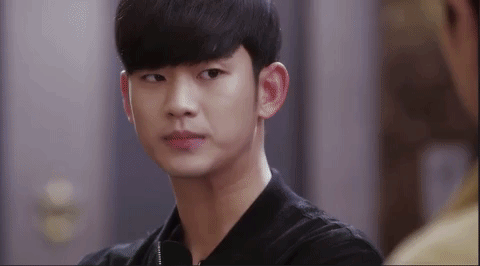 The bad guy got what he deserved…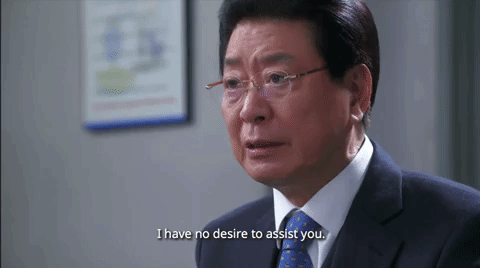 …And (this is the bit that required some imaginiation) our couple gets a happy ending where Do Min-joon is able to permanently escape the worm-hole (how he got there in the first place is a mystery), somehow become a healthy mortal and live a very long life with Cheon Song-yi…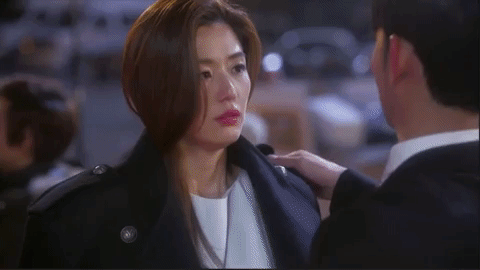 ---
Bonus Episode | Episode 16 | Pure cuteness
Episode 16 was cuteness overload and as such deserves a mention and some GIFs.
The Cheon Song-Yi/Lee Hee-kyung moment was painful yet touching to watch especially when we know full well that such couples will never eventuate in Dramaland.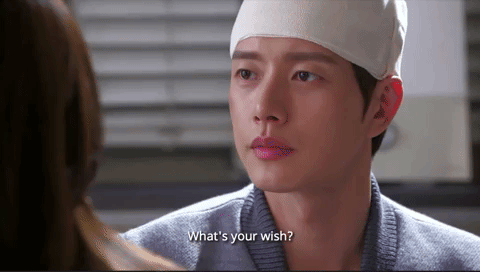 The sweetness from watching Cheong Song-yi/Do Min-joon more than made up for the heartbreak referred to above. Stellar moments were when Do Min-joon counselled Song-yi's brother to respect his older sister (I may have only liked this bit because I myself am an older sister and appreciate a bit of respect)…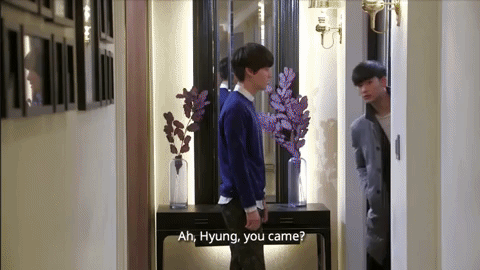 And when he became protective (and maybe controlling) of Cheon Song-yi while driving/supporting her regain her status as #1 Hallyu actress.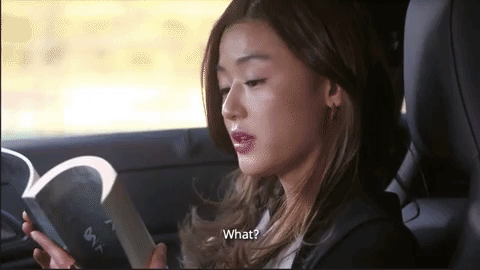 There you have it!
Let me know what you think of this drama in the comments below.