Available on: Netflix, YouTube
Total episode #: 30
Dumpling-rating scale:  3.75/5

I was hesitant on starting another Chinese drama after being let down by Legend of Fuyao. Thankfully, I stumbled across Love O2O (微微一笑很倾城) on Netflix and decided to give it a go. I was not disappointed.
By C-drama standards, Love O2O is quite short (only 30 episodes) and is about the college life of Bei Wei Wei (portrayed by Zheng Shuang 郑爽) who is the 'belle' of the computer faculty and a skilled gamer. She is also highly intelligent and is incredibly kind (I know, she has it all).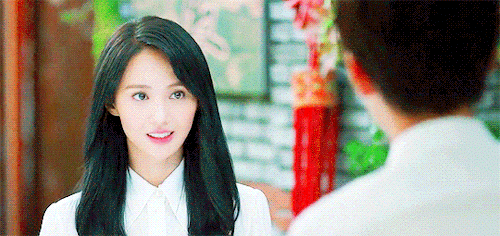 Bei Wei Wei's main love interest is Xiao Nai (portrayed by Yang Yang 楊洋). He is equally fantastical in his perfection. He is movie-star good looking, a #1 gamer, the CEO/Head of Strategy of a very successful start-up and comes across as cold & distant (okay, so not as perfect as Bei Wei Wei – minus points for character traits).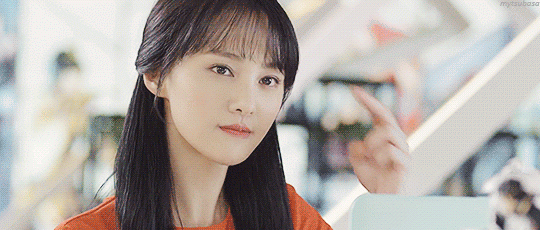 I found Love O2O's portrayal of the intersection between the 'real world' and the 'virtual world' original and refreshing. The real world being college life and the virtual world being the game –  'A Chinese Ghost Story'.  This game is portrayed as highly interactive and involves players befriending each other, overcoming various challenges together and even getting married! 
Love O2O opens to the virtual world of 'A Chinese Ghost Story' where we witness Bei Wei Wei's in-game alias Luwei Weiwei and her in-game husband Zhen Shui Wu Xiang (who in the real world is Zhen Shaoxiang portrayed by Zhang Hans 张翰) defeat a monster.
Following those events (episode 1 starts strong):
Bei Wei Wei gets dumped by her in-game husband for being ugly (misunderstanding on his part as she is in fact a beauty – this drama makes a point to raise this fact a couple times each episode),
Bei Wei Wei catches the attention of Xiao Nai in the real world, and
Bei Wei Wei gets proposed to by #1 player Yixiao Naihe (Xiao Nai's in-game alias) in the virtual world…
As a side note, I want to add that I found it quite puzzling how standing in the real world was directly connected to standing in the virtual world. For example, in the real world Xiao Nai is the best (putting it shortly), accordingly in the virtual world he is also the best. It was this direct link that I found to be the most unbelievable (like why have a virtual world which is pretty much exactly the same as reality?) but as this is a highly fictitious drama I wasn't too bothered. (Side note over)
As the story progresses, the pace slows right down and the viewer follows Bei Wei Wei and her friends go through college encountering somewhat typical college issues like gossip, jealously, love rivalries and first loves.
This drama is essentially broken into three arcs (I've put a star 🌟 next to my favorites):
the first arc being the development and solidification of Bei Wei Wei and Xiao Nai's virtual relationship (they have not yet officially met in the real world). 🌟
the second arc is where Bei Wei Wei and Xiao Nai meet in the real world and begin to 'date'. The storyline also revolves around various challenges the leads face for being attractive/desirable/perfect and drawing the attention of multiple other people which complicate their own love lives and close friendships.
the third and final arc focuses predominantly on Xiao Nai's business endeavours and his rivalry (both romantic and business) with Zhen Shaoxing (Bei Wei Wei's virtual ex-husband who also happens to be a real-world playboy/heir to an established tech company). 🌟
If you are short on time, I would highly recommend the movie 'Love O2O'. It essentially picks up the best bits of the drama and condenses it into a 90 mins feature film. Personally, I also felt Angelababy's portrayal of Bei Wei Wei was better than Zheng Shuang's. Bei Wei Wei in the movie was a lot more like-able and relate-able.
Overall, Love O2O (the drama) is a solid watch. The various love triangles did get a little exhausting/frustrating but I would recommend it to those who are looking for some light entertainment.
The episode guide below goes into the arcs (referred to above) in more detail and will contain ‼️spoilers‼️
---
First Arc | Episodes 1-10 | Bei Wei Wei and Xiao Nai's Virtual Relationship
This arc was definitely the most 'romantic'. It is the part where Xiao Nai falls in love with Bei Wei Wei (at first sight) after watching her play A Chinese Ghost Story…
… which then leads to a virtual proposal..
and later marriage…
This arc also introduces us to the supporting characters. We have Xiao Nai's posse ('the boys') who enjoy discussing girls, gaming and setting up a successful start-up gaming company.

Bei Wei Wei also has her click, who talk about boys, shopping and food (unfortunately their ambitions aren't explored very much…)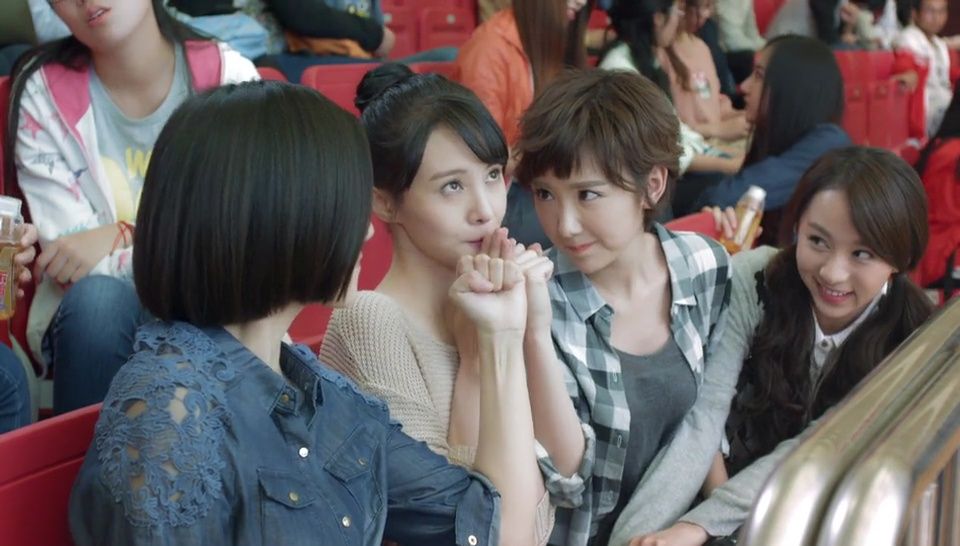 The main supporting cast are Cao Guang, who is Xiao Nai's love rival (portrayed by Johnny Bai 白宇),  and Zhao Erxi, who is Bei WeiWei's bestfriend and later love interest of Cao Guang (portrayed by Mao Xiaotong 毛晓彤).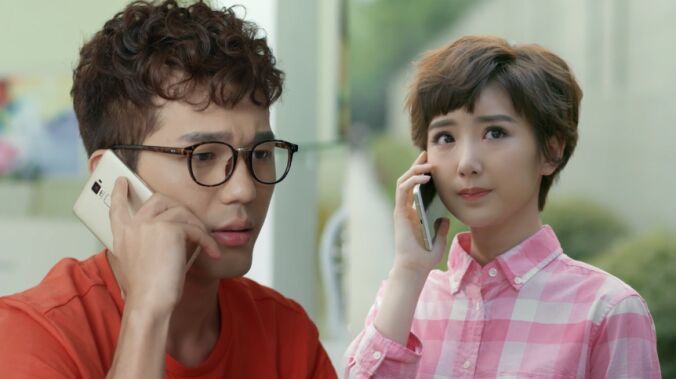 The secondary storyline in this arc is the numerous misunderstandings on Cao Guang's part, first about Bei Wei Wei being a gold digger and later her level of interest in him.
Oh and, before I forget, there is also Xiao Nai's stalker, Ming Yiran (the 'campus belle' and Bei WeiWei's love rival). She doesn't keep good company and has a toxic friendship with social climber Aixiang Nai'er. She is also cousins with Zhen Shaoxing (Bei Wei Wei's virtual ex-husband, things do get very close to incentuous).
---
Second Arc | Episodes 10-22 | Xiao Nai v Cao Guang
This arc is very much in 'filler' territory and excessively focuses on love triangles and misunderstandings that go nowhere. Our two leads also don't seem too bothered by these events. They are non-events and can be disregarded.
Notwithstanding this, for completeness I shall summarise: Xiao Nai and Bei Wei Wei finally meet in real life (episode 10) and Bei Wei Wei cannot believe her luck!
Their relationship is a product of true fiction, they never disagree on anything, there is no trace of jealously and appear to always enjoy each others company. The only blemish on their perfect relationship is the occasional fashion faux pas (example below – I did not like that outfit Bei Wei Wei and you wore it more than once…).

The relationship of the secondary couple, almost the polar opposite of the main couple, also starts heating up. As a result of yet another misunderstanding on Cao Guang's part, he pursues a virtual relationship with Zhao Erxi's alias thinking she is actually Bei Wei Wei.
In real life however, after Zhao Erxi breaks a camera, she is indebted to Cao Guang and has to babysit his cat (the level of bickering between these two is quite astonishing).
Other happenings include Bei Wei Wei interning at Xiao Nai's tech company and that Yiran still loves Xiao Nai and continues to stalk him.
---
Third Arc | Episodes 22-30 | Xiao Nai v Zhen Shaoxiang
The pace picks up again at episode 22, where the main players of A Chinese Love Story congregate (minus Xiao Nai and his crew as they are so good they do not mix with the common folk).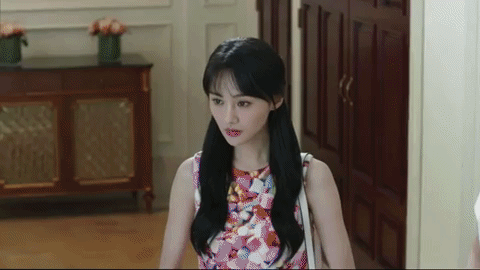 Episode 22 is the 'triumph' episode where Bei Wei Wei (in real life) quashes the online bullies and shows Zhen Shaoxing that she is not in fact ugly (but is the prettiest girl ever).
This episode peaks when Xiao Nai picks Bei Wei Wei up (iconic scene) and Bei Wei Wei becomes the envy of all the girls and the subject of Zhen Shaoxing's admiration.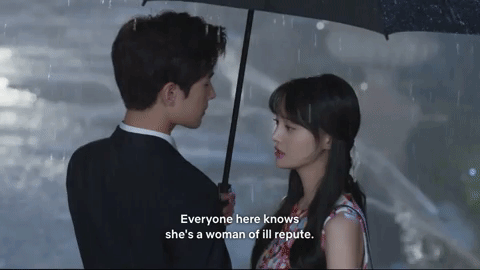 Naturally, Zhen Shaoxing has no option but to dump his virtual/real girlfriend for a chance with Bei Wei Wei.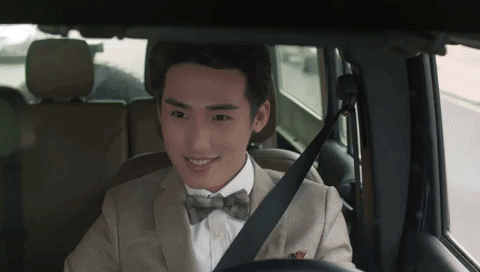 Unsurprisingly, Zhen Shaoxing had no impact on Bei Wei Wei and his advances (in real life and virtual) were swiftly extinguished by Bei Wei Wei (and Xiao Nai).
On the business front, Xiao Nai and his team beat Zhen Shaoxing and sign the deal with a high-profile gaming company.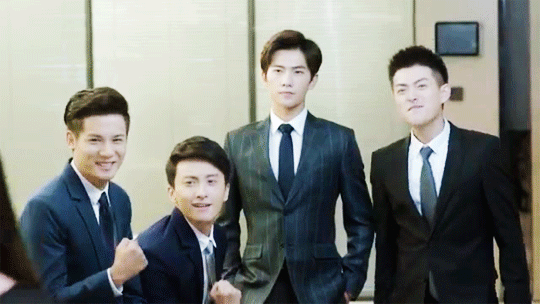 The ending was satisfactory (which I am finding to be quite rare with Chinese dramas), Xiao Nai does the honourable thing of getting approval from Bei Wei Wei's dad (this process took the entirety of episode 29) and Xiao Nai and Bei Wei Wei seal the deal and get married in episode 30.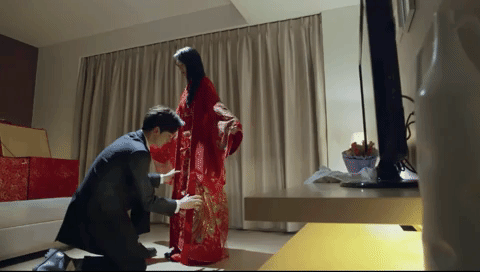 Also in the third arc, Zhao Erxi has a fight with Bei Wei Wei (over Cao Guang) but makes up with her soon after and gets with Cao Guang (its win-win all round).
A movie version of this drama was also produced in 2016 featuring Angelababy (杨颖) and Jing Boran (井柏然).
Did you prefer the movie or drama version? Keen to hear your thoughts.