Available on: Viki, Netflix
Total episode #: 16 
Dumpling-rating scale:  4.5/5

It is difficult to believe that You're Beautiful (미남이시네요) came out 10 years ago!! I've recently re-watched it and it is just as good (if not better) than when I watched it all those years ago.
It might be nostalgia but having watched You're Beautiful right after Romance is a Bonus Book and Touch Your Heart, I can't help thinking that Kdrama is currently in a bit of a slump and has lost its former charm. It could be the excessive product placement, the rushed romance, rehashing of old drama tropes or the highly curated characters which plague present Kdramas but I do miss the old dramas which are more 'raw' and have that right mix of slapstick and feel-good moments.
You're Beautiful is part of a long list highly popular gender-bender k-drama which includes Coffee Prince, Love in the Moonlight and even to some extent Mr Sunshine? It is about an orphaned nun called Ko Mi-nyeo/Gemma (portrayed by Park Shin-hye) who pretends to be her twin brother Ko Mi-nam to keep his place in the band called A.N.JELL and search from their mother, who they believe is still alive.
A.N.JELL is an extremely popular band. Its lead vocalist is Hwang Tae-kyung (portrayed by Jang Keun-suk). Tae-kyung is surly, cynical and has serious mummy issues. He is also our first lead male. Kang Shin-woo, the bassist/rapper/keyboardist (portrayed by Jung Yong-hwa) is our tragic second male lead (thank goodness for Heartstrings) and finally Jeremy (portrayed by Lee Hong-gi) is the vocalist and drummer.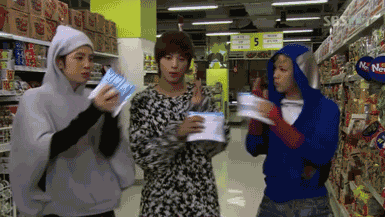 All three leading males leads begin to develop feelings for Ko Mi-nam leading to some hilarious but also some heart-wrenching moments. Along the way we also deal with some unresolved family issues, male competitiveness and female rivalry.
While part of You're Beautiful's charm is Ko Mi-nam's naiveté and helplessness, I acknowledge that that Ko Mi-nam should not be a young girls role model.  Her go-to response to any remotely difficult situation is to cry and she has a dangerously oblivious disposition.
Her relationship with dynamic between Tae-kyung is also not a model relationship — he is mean to her, condescending and rude (but also loves her…?). While I preferred Shin-woo, he was overtly possessive – like how many ways does she need to tell you she likes you as a friend only? As for Jeremey, he isn't too serious so his affection for Ko Mi-nam I similarly did not take too seriously.
However, (the above gripes aside) You're Beautiful is a good time watch and after all these years I still thoroughly enjoyed it. I have listed below the episodes which most progress the story. Before I get into it, I should note that there will be ‼️spoilers‼️
---
Episode 2 | Romance Begins
Following the events of episode 1 — where Ko Min-nam leaves the convent, enters the A.N.JELL house and after a moment of drunkenness locks lips with Tae-kyung and gets 'discovered' by Shin-woo — Ko Min-nam wakes up (surrounded by the three boys – a running motif) in a repentant mood.
Alas, Ko Min-nam relationship Tae-kyung commences (for seeming perpetuity) where she attempts to be a 'useful' person and Tae-kyung rebuffs her but secretly enjoys her company.
By the end of Episode, only Jeremy is in the dark with Ko Min-nam's true gender. Shin-woo realized in the episode before and kept it to himself (like the gentleman he is) providing assistance to Ko Min-nam when she needs it while Tae-kyung realizes and tries to get her kicked out (why is Tae-kyung first lead again?)!
---
Episode 5 | Ko Min-nam the lady
This episode follows Ko Mi-nam's discovery that her mother has in fact died, meaning that her efforts to be a part of A.N.JELL are for nothing. She is obviously devastated. Tae-kyung (finally showing a bit of humanity) comforts her and covers for her so that she can speak with her aunt who is the one with the information (this is quite sweet).
Ko Min-nam stuns Tae-kyung by going in disguise as a lady and eventually gets to speak to her aunt (a con artist) who has also decided to stay (indefinitely) in Ko Min-nam in the A.N.JELL house.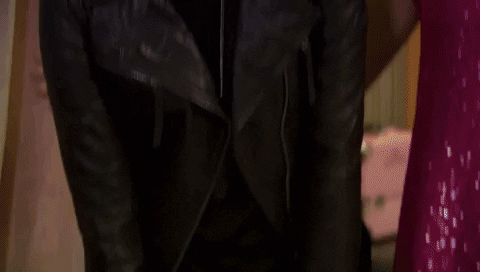 This leaves Ko Min-nam bedroom-less and after a strange turn of events moves into Tae-Kyung's bedroom floor… (how convenient).
Other events include:
Fake fairy learning about Ko Mi-nam's identity and showing interest in pursuing a relationship Tae-kyung;
Shin-woo getting stood up by Ko Min-nam for Tae-kyung (again); and
Tae-kyung continued icy relationship with his mother.
---
Episode 11 | Tae-kyung v Shin-woo 
In this episode, Jeremy (the last to know) finally finds out that Ko Mi-nam is in fact a 'she' and is happy about it! Shin-woo always the gentleman lets Ko Min-nam believe she had him fooled. For the paparazzi, A.N.JELL (working together) cover Ko Min-nam's true identity and she (as Ko Min-nyeo) goes under cover as Shin-woo's girlfriend.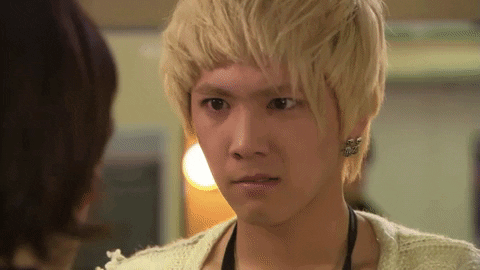 The rivalry between Shin-woo and Tae-kyung also begins to heat up and leads to some very adorable moments. It is obvious who will ultimately win out but it is enjoy to watch the competition as it happens.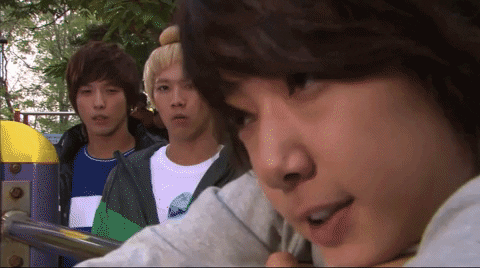 ---
Episode 13 | Tae-kyung acknowledges his feelings (finally)
Tae-kyung  — after multiple conversations with himself — acknowledges he likes/loves Ko Mi-nam (and not as a friend or fan). However, he says it in such unclear terms that Ko Min-nam is now confused!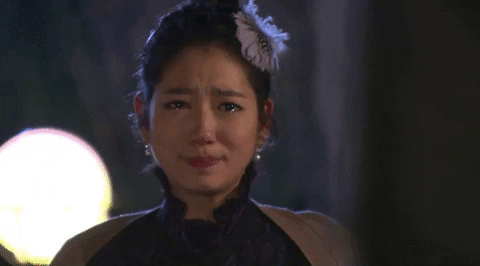 Again this is another cuteness filled episode — which follows after fake fairy's plan to shame Ko Mi-nam's fails…. (again) — where Tae-kyung finally starts pursuing Ko Mi-nam (should I start calling her Ko Mi-nyeo?) My favourite scene was by far the fan question scene – so simple, yet so good….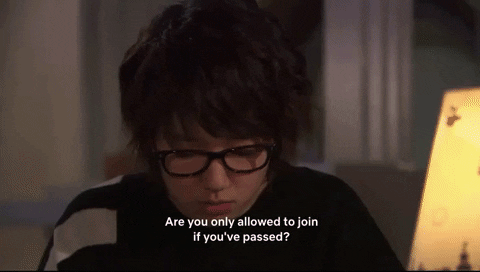 ---
Episode 16 | Finale
In Episode 15 we get some closure with respect to the sub-plot involving Tae-kyung mum. Tae-kyung mum — who was in love with Ko Mi-nyeo's father — stole the song written by Ko Mi-nyeo's father for her mother. Tae-kyung's mother's action lead to Ko Mi-nyeo's parents splitting up and her mother dying of heartbreak.
In order to convince herself that she was not completely in the wrong, Tae-kyung's mother has been wanting to sing that song (for the entirety of the drama). However after Tae-kyung tells Mi-nyeo the truth about the song's and their parents backstory, Mi-nyeo asks Tae-kyung to prevent his mother from singing that song… which Tae-kyung tearfully agrees. I wasn't the biggest fan of this backstory (I don't see how someone buying the rights to a song can split up a couple who were actually in a meaningful relationship) and wasn't fan of how Ko Mi-nyeo and Tae-kyung left each other — why couldn't they just be honest and open with each other?
Alas, that is kdrama and as separation scenes go, this wasn't the worst. In the finale, our couple encounter much of the same problems they faced throughout the drama, that is poor communication skills where they say they don't miss each other but actually do… (it begins to become a bit circular).
Ultimately, our couple steps up, acknowledge how they feel and eventually make it officially in front of thousands of people.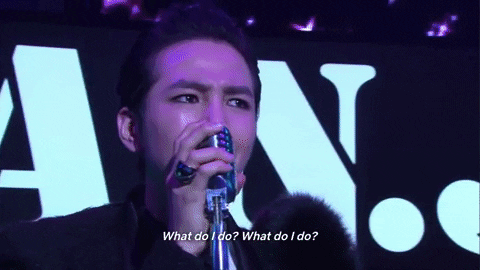 An epilogue is included right at the end which ties things nicely together and confirms (because we have been a many times fooled) that Tae-kyung and Min-nyeo are still together and although Mi-nyeo is still going to Africa she will return to be with the brightest star of all.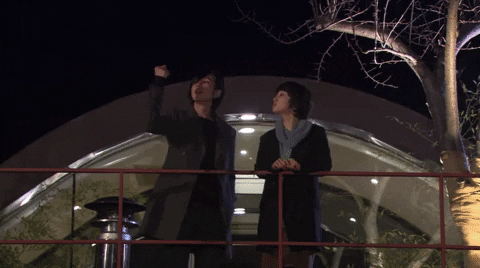 I thought this was a satisfactory ending and although I did get a bit frustrated by the constant too and froing/finding and losing of Tae-kyung and Mi-nyeo, the comedic scenes made even those moments enjoyable.
Final words? I enjoyed watching You're Beautiful now as much as I did ten years ago, I can only wonder if I will enjoy it as much in ten years time…
What do you think of You're Beautiful?