Available on: Viki, Netflix, YouTube
Total episode #: 54
Dumpling-rating scale:  4.5/5
Princess Wei Young (锦绣未央) is a palace drama loosely based on Tuoba Jun's rise to power during the Northern Wei Dynasty. Only that the protagonist isn't Tuoba Jun but a fictional princess of a defeated state — a princess who is known as Princess Wei Young.
It is quite possible that Princess Wei Young (and the novel it is based on, The Poisonous Daughter 庶女有毒) is an attempt to favourably portray the reign of Empress Wenming — Tuoba Jun's actual Empress. Although "Wenming" literally means civil and understanding, she was ruthless and vengeful. And it is those attributes which form the basis of Princess Weiyoung — just in a sympathetic way.
Princess of the Northern Liang, Feng Xin'er escapes an assassination attempt which claims the lives of her entire family. She is saved by a country girl called Wei Young who happens to be the illegitimate daughter of the Prime Minister to the Northern Wei. After Wei Young is killed by her father's legitimate wife, Xin'er assumes her identity and vows to seek revenge for Wei Young and her dead family…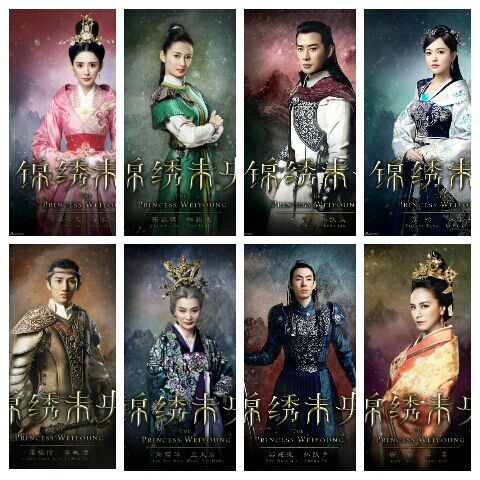 It's true that the story isn't original and it has been told multitudes of time before and after — see, The Story of Ming Lan, The Story of Yanxi Palace, Empress Ki. While the production value and acting/voice dubbing is of a much lower standard than newer versions of this story, there is a simplicity and innocence to this version, which make it a little different and in some instances more pleasant to watch.
I wouldn't recommend going into this drama expecting logic or a particularly strong female lead — Wei Young is quite passive and often acts defensively rather than preemptively (unlike her drama successors). If you can accept that, the short sub-plots and fast pace make it engaging and enjoyable, particularly if you are looking for a palace drama with a romance/love triangle typically found in Cdramas.
I've definitely re-watched parts of this drama — partly because it doesn't come with the same emotional baggage and partly because it has that fairy tale romance aspect. For more details and ‼️ spoilers ‼️, below is my episode guide with 🌟 next to my favourites —
Arc 1 | Episodes 1 – 3 | Princess Wei Young
Arc 2 | Episodes 4 – 17 | Lady An Ping 🌟
Arc 3 | Episode 18 – 36 | No more pretending 🌟
Arc 4 | Episode 37 – 54 | Emperor of the Northern Wei
---
Arc 1 | Episodes 1 – 3 | Princess Wei Young
Princess of the Northern Liang, Feng Xin-er's mother dies at childbirth. On her birth date, a fortune teller/seer predicts and tells her royal family that Xin-er is 'lucky' and will bring great prosperity to the kingdom.
Her birth day also happens to be the day that her father (King of the Northern Liang) is held hostage by the Great Wei in order to control/subdue the Northern Liang.  As her father is held hostage, Xin-er is raised by her paternal grandmother and is cherished by all her subject.
After what seems like at least two decades, Xin-er's father returns for his mother's birthday. In preparing for the celebrations, Xin-er in disguise encounters and is 'saved' by Prince Tuoba Jun (the first of many times) but goes on her merry way.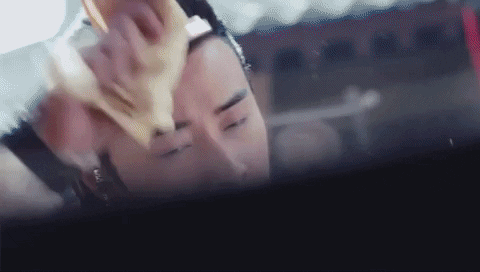 As the celebration is underway, it becomes very clear that something very sinister is happening behind the scenes. It is revealed that a power-hungry Chi-yun family has framed Xin-er's father for treason. In doing so, they execute him and hunt down both Xin-er and her grandmother.
In an effort to slow them down, Xin-er's grandmother sacrifices herself and is killed by Li Min Feng. Jun Tao (Xin-er friend and maidservant) disguises herself and leads the Chi-yun forces away from Xin-er giving her a chance to escape.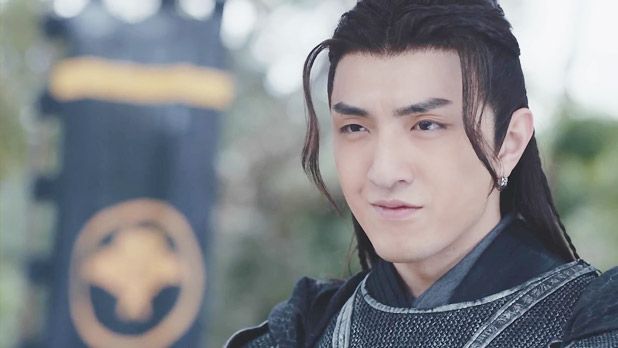 Xin-er seriously injured passes out but is found and cared for by … Wei Young. Wei Young is the daughter of the Prime Minister to the Emperor of the Great Wei and his servant. She had been sent away at birth to the country because she was deemed to be 'unlucky' (something about her birth date and astrology) and was also the result of the Prime Minister liaison with a servant (now his 7th concubine).
It so happens that Wei Young is being called back to Li Manor by her grandmother. In an effort to stop her from returning Wei Young's legitimate mother sends an assassin to kill her. Ultimately, the assassin successfully kills Wei Young but before she dies, Wei Young tells Xin-er to get revenge on her legitimate mother (who happens to be from the same family which killed Xin-er's family) and to care for her birth mother.
In order to fulfill her promise to Wei Young, Xin-er assumes her identity and finally (after an arduous journey) enters into Li Manor. Her goal is two-fold – get revenge on the Chi Yun Family and to care for Wei Young's mother.
---
Arc 2 | Episodes 4 – 18 | Lady An Ping 🌟
The first thing Xi-er (now Wei Young) has to do in Li Manor is learn how to survive. Among her family she has identified potential friends and enemies. Over the course of Arc 2, Wei Young becomes close friends with her adopted cousin Min De and Li Chang Ru. She also soon becomes her grandmother's favourite and solidifies her relationship with her 'mother'.
Despite quickly establishing herself in Li Manor, she is poisoned by Chi Yun Ru (literally her third/fourth attempt at killing Wei Young) but once again encounters and is saved by Tuoba Jun. Wei Young returns to the manor (shocking everyone) and discovers Tuoba Jun is in fact the Crown Prince's Son and the Emperor's favourite — this means that Tuoba Jun is connected to the Empire that destroyed her family. Fighting her true feeling, Wei Young is cold toward Tuoba Jun who only grows to love her more. Thus the love triangle begins — Wei Young's older sister Li Chang Le is in love with Tuoba Jun who loves Wei Young.
In trying to frame and get rid of Wei Young, Li Chang Le and Li Meng Feng (her brother) use Zi Yan to steal a flood relief plan drafted by Wei Young for Tuoba Jun. However, Li Chang Le and Li Meng Feng's fraud is exposed in front of the Emperor who punishes both of them, elevates Wei Young to 'Lady An Ping' and her mother to 3rd level Concubine.  Wei Young's intelligence attracts the attention of Tuoba Yu (Tuoba Jun's uncle and contender for the throne). Tuoba Yu hopes to use Wei Young in his effort to become Emperor which is the start of a secondary love triangle — Li Chang Ru is in love with Tuoba Jun who loves Wei Young.
This flood relief plan mini-arc concludes with the death of Li Min Feng. After Li Mein Feng and Chang Le were shamed in front of the Emperor, Min Feng is out to destroy Wei Young. However, he takes out his anger on Zi Yan who is now living with him as she is pregnant with his child. In one of his violent outbursts he kills Zi Yan. Vowing to get revenge on Li Min Feng, Wei Young uses her body expose Li Min Feng's crime in front of the royal family during a birthday celebration.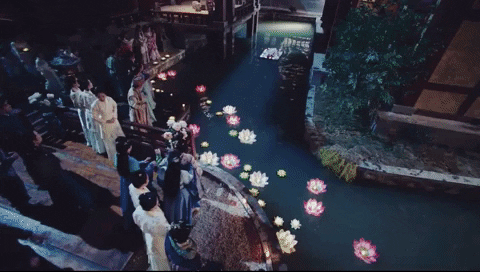 This is the last straw for the Emperor who exiles Li Min Feng. On his journey to a remote region in China, he is killed by none of than Jun Tao. Naturally, Chi Yun Rou and Chang Le are upset but instead of leaving Wei Young alone they expedite their plans to kill Wei Young. They employ three different methods (all of which fail) —
the first is Chi Yun Rou poisoning herself and framing Wei Young. Wei Young once again outmaneuvers her and proves her innocence;
the second is trying to expose Wei Young as not being the real Wei Young — which for once is true. However, Mama Wei Young (who has grown to care for her) has her back and saves her. Afterwards Wei Young tells her 'mum' what happened to the real Wei Young and they grow even closer; and
the third is a staged suicide (Wei Young's apparent motive is that she has a country-side lover), Tuoba Jun has her back, saves her and openly declares that he loves her.
Uh-oh, now with Tuoba Jun openly declaring his love… what is going to happen?
---
Arc 3 | Episodes 19 – 36 | No more pretending 🌟
In Arc 3 true identities and intentions are uncovered. A lot happens in this arc — my favourite of course is when Wei Young finally accepts her feelings for Tuo Ba Jun and they become an official couple. This is even after Wei Young identity as Princess of the Liang is uncovered (in episode 14), facing the Emperor's disapproval (episodes 30) and surviving Tuoba Yu attempts on Tuoba Jun's life (episodes 25 and again at 31).
It is also disclosed that Min De is in fact the Prince of Khan. He was abandoned as a child and adopted by Zhou Xue Mei. He has since been an ally/admirer of Wei Young but is now in a strange relationship with Tuoba Di. Tuoba Di in this arc reveals to Min De that she is in fact a princess not a prince and is in love with Min De.
Other more unpleasant revelations include Changru's conniving and malicious nature. It was obvious from the start that she was in love with Tuoba Yu but seeing him falling in love with Wei Young makes her jealous and vindictive. She soon replaces Chang Le and Chi Yun Rou as the main antagonist.
Chang Le and Chi Yun Rou are still trying to kill Wei Young (trying and failing about 50 times wasn't enough). Ultimately, their machinations result in the death of Min De's mum — who is poisoned by Chi Yun Rou, she had also sent assassins to kill Min De — and poisoning the Prime Minister. Chang Le for the latter offense is sent to the country as punishment — where she become more ruthless and calculating. In the end, Chi Yun Nan (who killed Wei Young's father) returns and saves Chang Le. Although Chi Yun Nan returns he is too late to save Chi Yun Rou (his aunt) who dies from the poison she ingested in episode 16 in an attempt to frame Wei Young.
This arc culminates with the death of the Crown Princess in episode 34 and of course the framing Wei Young — the Crown Princess is killed by Chang Le but both Changru and Tuoba Yu had a hand in it.
Wei Young is sentenced to be executed for the murder of the Crown Princess. Despite her impending execution she is more upset that Tuoba Jun doesn't believe she had nothing to do with his mother's murder.  Still in love with Wei Young Tuoba Jun asks Tuoba Yu to save Wei Young — Tuoba Yu is now favoured by the Emperor after his victory at episode 36. Tuoba Yu agrees to help Tuoba Jun on the condition he marry Chang Le and not tell Wei Young about their arrangement. Changru — who has become crazed and obsessive —  is obviously not thrilled as she had worked incredibly hard to frame Wei Young.
Tuoba Yu honors his bargain with Tuoba Jun and saves Wei Young. This gives Wei Young the opportunity to clear her name and expose Chi Yun Nan's crimes. Although Wei Young is now cleared from all wrongdoing, she is stripped of her title and is sent to work in the laundry service.
---
Arc 4 | Episodes 38 – 54 | Emperor of the Northern Wei
With Chi Yun Nan out of the picture (temporarily), Wei Young and Tuoba Jun now only need to defend themselves against Tuoba Yu, Tuoba Han, Changru and Changle (a much shorter list than we started with!).
The fight to be Crown Prince between Tuoba Yu and Tuoba Jun becomes real as Tuoba Jun realizes the only way he can protect Wei Young is to become Emperor. Meanwhile Tuoba Yu is now more intent than ever to destroy Tuoba Jun not only for the throne but also to win Wei Young's affection. This last bit was a little weird for me because he still keeps Changru around as his side piece …
Anyways… this arc starts with a couple of filler episodes chronicling Wei Young's time in the laundry department and dealing with being framed (again!) for attempting to poison the Empress with a needle. Again Wei Young is able to expose the true culprit, Tuoba Han. Tuoba Han as punishment is stripped of his title and confined to his manor — goodbye Tuoba Han.
In saying goodbye to Tuoba Han, we welcome Min De as he returns (now the Prince of the Khan) with his sister to solidify a relationship between the two kingdoms with a marriage.  Min De's sister and Wei Young initially do not get along which gives Changru (who has now already killed Bai Zhi) the confidence to frame Wei Young again — this time for murdering Min De's sister. Instead, Changru gets played and her treachery is revealed — I was just glad that Wei Young finally realized that Changru was not on her side.
Because Changru is pregnant with Tuoba Yu's child her she is given some sort of clemency till after childbirth. However that does not stop her and she tries again to frame Wei Young — using an aphrodisiac to get Tuoba Yu and Wei Young together — again she is exposed and is sentenced to death. Tuoba Yu decides to save her by faking her death (such a weird couple).
Drawing nearer to the end (episode 48), Tuoba Jun discovers that his father was framed for corruption by Tuoba Yu (in his quest to be Crown Prince). Tuoba Yu to cover his tracks uses Chi Yun Nan (yup, he is back) to kill an entire clan. Chi Yun Nan however is killed (by Tuoba Yu) after Tuoba Jun apprehends him.
However, Tuoba Jun and Wei Young are able to find evidence against Tuoba Yu and show it to the Emperor (who names Tuoba Jun as Crown Prince). Tuoba Yu in response  kills his father, crowns himself Emperor and imprisons both Wei Young and Tuoba Jun.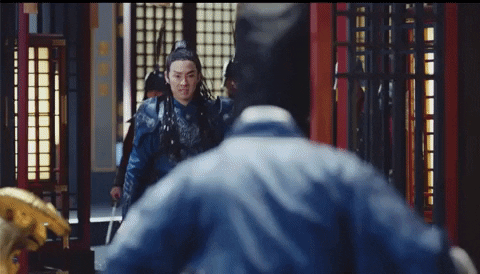 Tuoba Yu releases Tuoba Jun after Wei Young agrees to marry him although by this stage Chang Le and Chang Ru have poisoned both Wei Young and Tuoba Jun with the same poison. Upon his release, Tuoba Jun joins forces with Minde and launch a rebellion.
In the final episode, the rebellion favours the good guys — Tuoba Jun, Wei Young and Minde. All is not sunshine and roses, it is revealed that Wei Young took the only antidote and Tuoba Jun is dying. The bearer of this news of course is Tuoba Yu who dies after shielding Wei Young for an attack by Chang Ru —  Chang Ru kills herself to die with Tuoba Yu. Chang Le also meets her maker when Tuoba Jun give her the option to kill herself (which takes). The only 'happy ending' is Minde and Tuoba Di finally ending up together.
For the next ten years, Wei Young and Tuoba Jun are able to live a happy life as Emperor and Empress together with their son. The poison slowly begins to effect Tuoba Jun and he dies peacefully sitting next to Wei Young in the garden he had planted for her years before.
Although I wasn't thrilled with the ending and would have much preferred a Story of Ming Lan styled ending, I take refuge in the fact that Li Wei Young and Tuo Ba Jun got together in real life.
What did you think of Princess Wei Young?