Available on: Viki, YouTube, Netflix
Total episode #: 46
Dumpling-rating scale:  2.5/5
Here to Heart 温暖的弦 is a 'modern' Cdrama based on a popular novel with the same name by An Ning 安宁. It stars Zhang Han 张翰 as billionaire tech-founder Zhan Nan Xian and Janine Chang 張鈞甯 as the intelligent but dis-empowered Wen Nuan.
The drama begins with Wen Nuan's decision to return to China after working in the UK as a successful executive. With the help of her long-term pretend boyfriend Zhu Linlu (portrayed by Jing Chao 经超), also a tech billionaire, she ends up working for her ex Nan Xian as his personal secretary…
How an executive comes to work as secretary blows my mind. The way it is explained is: working for Nanxian on the 66th level of his building is an honour and is in itself a managerial position. Once we have accepted that premise we are also asked to accept that Wen Nuan is also okay with working with her ex (with whom she shares a very messy/protracted history) while being in a relationship with his direct competitor, Linlu (albeit a pretend relationship). Despite the awkward working situation, her and Nanxian try to rekindle the love that they once shared…
I always feel a little uncomfortable watching 'modern' Cdramas — they always seem to be toeing the line (and sometimes just jumping across it) between romantic pursuit and sexual harassment/assault. While Here to Heart wasn't quite on the same level as My Sunshine 何以笙簫默, Zhan Nanxian's aggressive and controlling behavior made the contrived romantic moments difficult to watch. Hopefully, (like Kdramas have) Cdramas with time will eventually move away from this male ideal.
More in line with modern Kdramas, this drama is rich with product placement. Nivea products feature heavily — I mean who knew you could use an empty cream container as a photo frame! Another issue is pacing — this story, already problematic, was just not designed to be drawn out across 46 episodes. The consequence is a lot of repetition and unnecessarily long scenes (some with no dialogue at all just silence…)
Conscious that I have just sledged this drama, I will say that the acting and chemistry between the characters was quite good. There seemed to be a genuine friendship between the actors and is the sole reason I finished watching this drama.
For those who still want to watch this drama, I have set out my episode guide recapping the key moments below. However, beware there will be ‼️spoilers‼️:
Part 1 | Episodes 1 – 27 | Miscommunication and regrets
Part 2 | Episodes 28 – 46 | Righting past wrongs
---
Part 1 | Episode 1 – 28 | Miscommunication and Regrets
Wen Nuan decides to return to Shanghai after spending 7 years in the UK. Her pretend boyfriend Linlu — pretending for reputation and his family — is thrilled and helps her apply for various roles after she makes it clear that she does not want to work for him at Dai Zhong.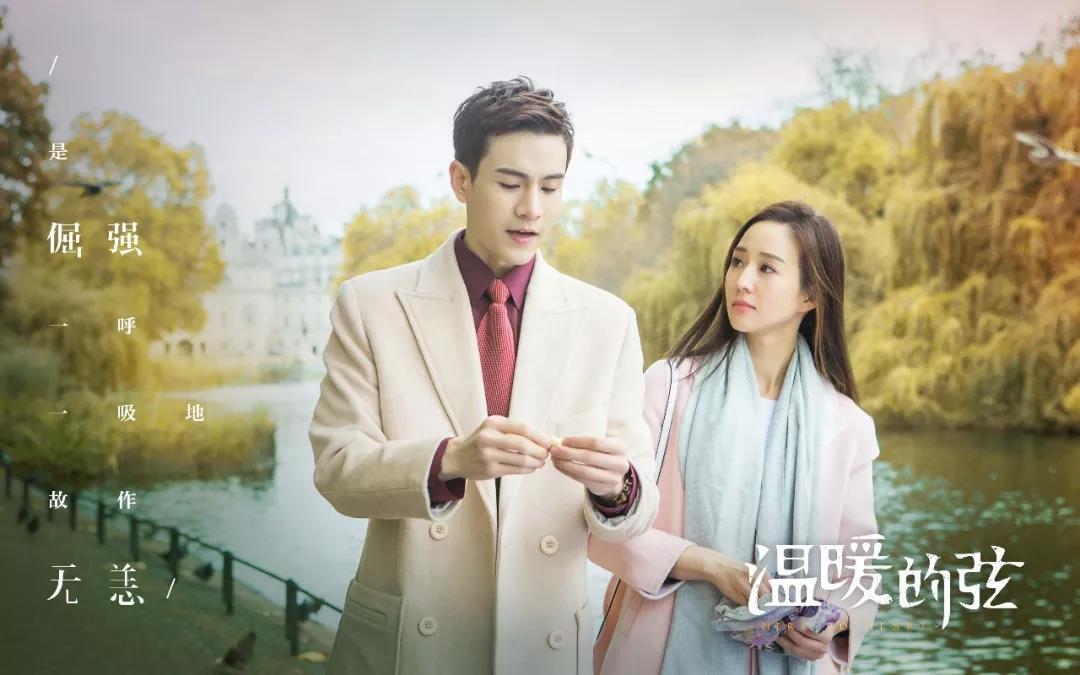 Wen Nuan ends up working for Qian Yu, as her ex Zhan Nan Xian's executive assistant. Wen Ruo, Wen Nuan's older and protective sister, is not thrilled with the arrangement and tries to speak to Nan Xian about it.  Linxi — a famous actress, childhood friend of both Wen Nuan and Nan Xian's pretend girlfriend — is similarly not impressed that Wen Nuan is back. However, Nan Xian seems to enjoy pushing Wen Nuan around and telling her what to do.
Wen Nuan's return to Shanghai happens to coincide with a deal that both Dai Zhong and Qian Yu are trying to close, that is the acquisition of Alpha. Alpha is Wen Nuan personified. In episode 5, Nan Xian tries to recreate romantic memories with Wen Nuan, however these moments are overshadowed by the fact that Qian Yu poaches Alpha personnel as Dai Zhong acquires it.
Wen Ruo sides with Linlu against Nan Xian. In order to help Linlu manage Dai Zhong's internal affairs, Wen Ruo begins working for him in the finance department. Yi Xin threatened by Wen Nuan's return, with the help of her fan/stalker/love interest Pan Weining, makes a series of plans to sabotage her. Yi Xin persistent attempts to destroy Wen Nuan — including by using a scorned employee and her abusive/dying father's return against her — result in a misunderstanding between Wen Nuan and Nan Xian which leads to her resignation.
Wen Ruo at some point explains to Nan Xian that Wen Nuan broke up with him all those years ago because she witnessed her confess to Nan Xian. Wen Nuan not wanting to make Wen Ruo uncomfortable/jealous broke up with him and uses Linlu as a scapegoat.
Nan Xian unable to accept Wen Nuan's resignation basically abducts her and takes her to a mansion. The mansion is a replica of one that Wen Nuan described during their college romance days. Wen Nuan moved by Nan Xian's gesture of undying love returns home to collect portraits of him that she has been drawing over the past 7 years.
Both Wen Nuan and Nan Xian realise that they are still very much in love with each other and in episodes 27-28 confess, consummate their love and start living together in the dream mansion. However, as there are still about 20 more episodes to go, it does not end here!
Side stories —
Wen Ruo begins a workplace romance with the much younger Liu Rui. Lui Rui helps Wen Ruo overcome her past trauma and her alcoholic habits.
Pan Weining continues to blindly pursue Yi Xin. They consummate their relationship at a time when Yi Xin is particularly hurt by Nan Xian's lack of affection toward her (note – Yi Xin was there for Nan Xian after Wen Nuan broke up with him and they are pretending to be in a relationship for her reputation, after she was caught in a scandal with a married man in Hong Kong), and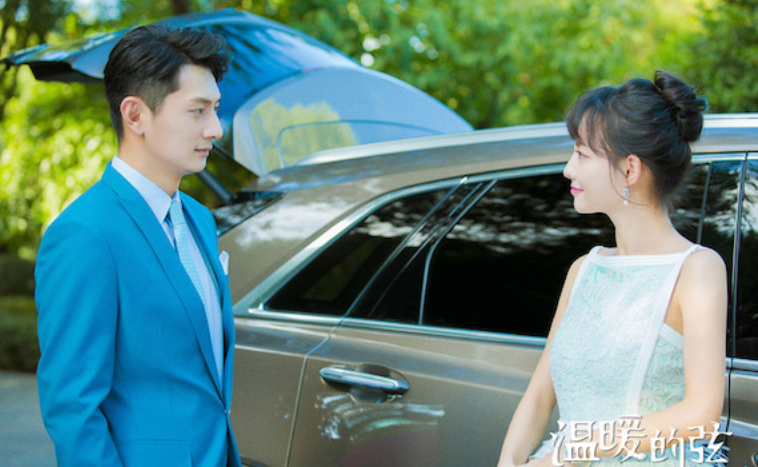 Another workplace romance between executive assistance, Ding Xiao Dai and director of Qian Yu, Guan Ti. Guan Ti, on the premise of developing his 'robot girlfriend' app, begins spending time with Xiao Dai but start having real feelings for her.
---
Part 2 | Episode 29 – 46 | Righting past wrongs
Linlu, Yi Xin and Pan Weining escalate their plans to end Wen Nuan and Nan Xian's relationship (all motivated by their own reasons). Linlu commences proceedings against Nan Xian for poaching Alpha personnel (assisted by Pan Weining) and Yi Xin tells Nan Xian's mum about Wen Nuan's return.
Nan Xian goes to London to defend legal proceedings while his mum (at Yi Xin's bidding) confronts Wen Nuan. Wen Nuan, faced with the past, decides to leave Shanghai again. After she disappears Wen Ruo contacts Nan Xian and tells him the whole story…
Basically, after Wen Ruo confessed to Nan Xian, Wen Nuan broke up with him and became depressed. Wen Nuan and Wen Ruo's father (together with, Nan Xian's father) decides to hurry back to Shanghai to be with his grief-stricken children. The airplane both fathers were travelling on has an accident and they both die. Wen Ruo unable to get over the guilt of causing her father's death attempts suicide. Wen Nuan finds and saves her. However, the consecutive 'disasters' cause Wen Nuan to break down mentally and she begins to suffer from vivid nightmare and memory loss. In the end Linlu takes her to London and seek treatment.
Nan Xian finally understands Wen Ruo (finally… seriously)… and Wen Ruo returns to London to further seek treatment. Meanwhile, Nan Xian's company is in total disarray due to the the law suit brought against him by Linlu for poaching key personnel from Alpha. Linlu's company is also not doing great — that is, following the revelation that his cousin (and uncle) have been embezzling company funds and then subsequently selling their  shares to Pan Wei Ning. It is also reveled that Wen Ruo's young boyfriend was Wei Ning's spy…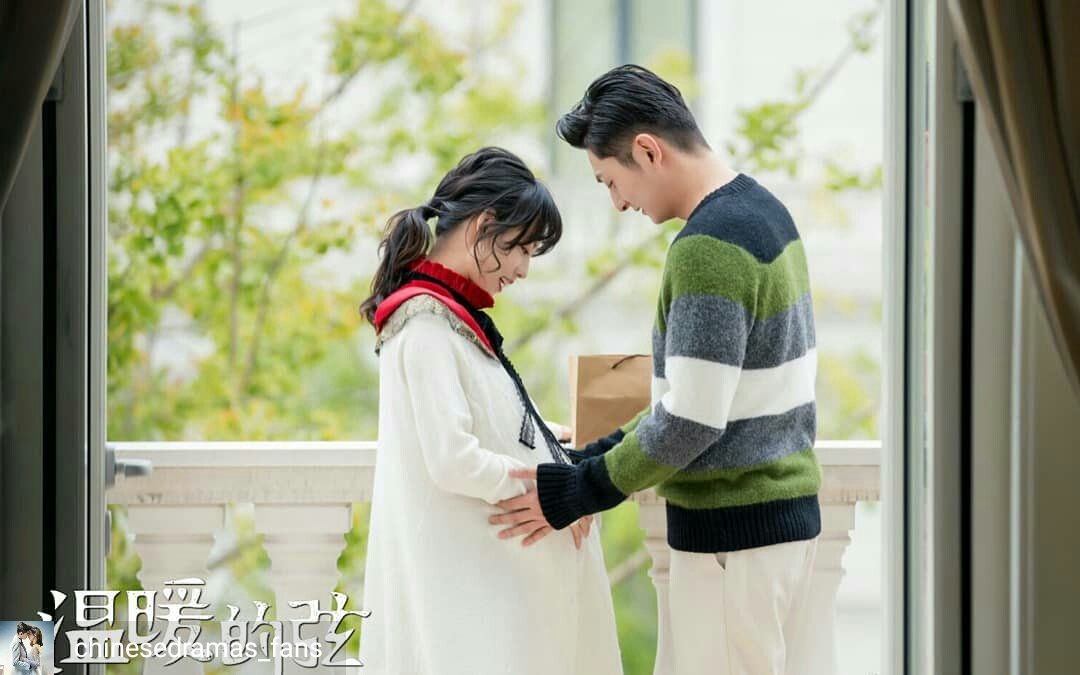 In the end, everyone gangs up together to destroy Wei Ning and take back their companies — and they succeed. This is all amongst the backdrop of the parental disapproval arc which commences at around episode 40. Nan Xian's mother disapproves of Wen Nuan and Wei Ning's father disapproves of a now pregnant Yi Xin.
The family drama culminates in a fake wedding… while Wei Ning steps up and takes back Yi Xin, Wen Nuan gets stuck in traffic and leaves Nan Xian stranded (he then heads to the UK for a Wen Nuan style R&R).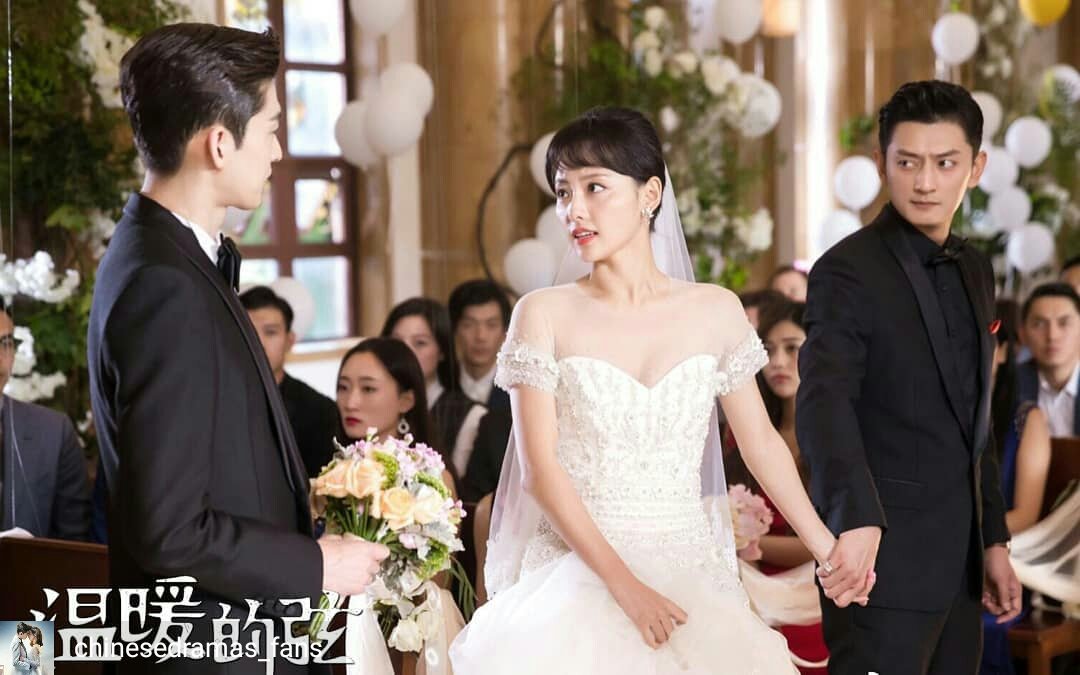 In Nan Xian's absence, Wen Nuan manages the company and does so exceeding well. This wins over Nan Xian's mother. Once Wen Nuan receives a nod approval she heads to the UK to search for Nan Xian… and they meet, make-up and it is revealed that they are also pregnant.
Wen Ruo ends up with Liu Rui, Xiao Dai with Guan Ti and Linlu alone (although he has his company and parental support). Miscommunication is the word for this drama — if only the characters were direct and open, we could have avoided a whole lot of pain agony.
Here to Heart had some good moment but the repetition was excruciating… the number of times a character had to 'disappear', I would not be able to count on one hand — seriously. CDrama heavens, for next time please restrict modern dramas to the twenty-something episode.
What did you think of Here to Heart?