Available on: Viki, YouTube
Total episode #: 24
Dumpling-rating scale:  4/5
The World Owes Me A First Love 世界欠我一个初恋 is a short modern office CDrama. Like its predecessors, (Well Intended Love, Here to Heart…the list goes on) it's about about a CEO and his assistant — can it get anymore predictable? Starring Bai Lu 白鹿 (from Zhao Yao) and Xing Zhao Lin 邢昭林 (from The Eternal Love), the drama follows Xing Yun on her mission to understand/find love while developing a 'love game' commissioned by her tech CEO/boss Xia Ke.
The World Owes Me A First Love (also known as, Lucky's First Love), designed in the style of Kdrama What's Wrong With Secretary Kim, is fun and light. There aren't any heart-wrenching scenes or past traumas to be explored — its all love (and its accompanying sound effects)!
Admittedly, there isn't much of a story line and the main attraction is the chemistry between Bai Lu and Xing Zhao Lin (who is basically 21st century Mo Li Chen). Interestingly, there isn't even an antagonist or second-lead male who will spend the rest of his days pining for the lead female — in some ways it is a realistic portrayal of love/first love.  That is, you might have a first love but more often than not it doesn't quite work out and life goes on. You can't force someone to love you and eventually you will find the person you are meant to be with. They might even be right under your nose…
With that, in the same style as my posts on other short CDramas, I'll get straight to the "Plot" followed by "The Ending" and "Final Thoughts", please note that there will be ‼️spoilers‼️ —
---
Plot
Xia Ke is a high-functioning, good-looking but short-tempered tech CEO. Having spotted Xing Yun (whose name means Lucky) at a careers fair, she has since served as his personal assistant for 2 years. Xing Yun has ambitions of being a game developer. Xia Ke tells her that her lack of dating experience makes her unqualified, and in order to be part of the game's development, she needs to start dating.
Xing Yun takes on this challenge and goes on a blind date with a respected investment banker called Chu Nan (which sounds like "virgin" in Chinese — the puns in this drama are endless).  Chu Nan takes a liking to Xing Yun and their relationship moves fast… very fast. Too fast for Xia Ke, who starts to realise that he has more than just workplace feelings for Xing Yun.
Complicating Xia Ke and Xing Yun love life even more, Xia Ke's childhood friends appear  — playboy He Yu and power-lady Shen Qing. He Yu falls for Xing Yun, while Shen Qing pursues Xia Ke.
The first story arc involves Chu Nan — it turns out that he decides to marry Xing Yun right away only so that he can divorce her soon after. His motivation is that he is in love with Xia Ke's older sister, Yao Qing.
Yao Qing is a divorcee with a son and therefore is not an acceptable/eligible match for Chu Nan, accordingly to his parents. Chu Nan thinks by also being a divorcee, his parents would be more accepting of his union with Yao Qing, although they are broken up.
Yao Qing having married her childhood sweetheart, didn't realise he was a scoundrel and cheat. Her family finding out about his infidelity force him to abandon her and their child. In the dark, Yao Qing blames her family and abandons them as well (with her son of course).
After a heap misunderstandings and the return of Yao Qing's ex — Xia Ke, He Yu and Xing Yun finally get Yao Qing and Chu Nan back together.
The second story arc is the love triangle arc — Xia Ke v He Yu. He Yu is forthright with his feelings for Xing Yun but at times uses underhanded tactics to get her to like him — like pretending to be Xia Ke when Xing Yun drunk kisses him in episode 13. Xia Ke is covert. He secretly supports and assists Xing Yun while he continues to boss her around.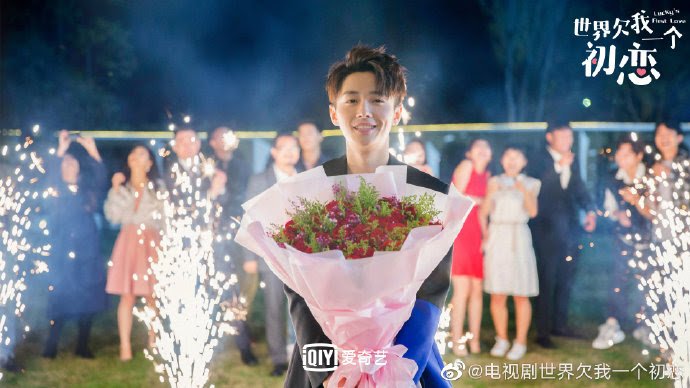 Xing Yun at no time reciprocates He Yu's feelings and this is made obvious to him in episode 17 — when Xing Yun and Xia Ke have alone time in the ferris wheel and Xia Ke finally comes clean with his feelings. To cope with his feelings, He Yu ends up sleeping with Shen Qing, and begins to see her in a different light.
---
Ending
The third and final arc involves Xia Ke's tech company, TIG. Without the necessary investment funds — which have dried up partly because the investor is not a fan of Xing Yun, and that Xia Ke won't get rid of her — the company is struggling. Having being embroiled in a data breach and a direct attack by a competitor, a successful love game launch becomes really important.
Xing Yun steps up in this arc — she gives work her all and finds Xia Ke accomodation (by renting out the apartment next door to her) after he sells his apartment for some much needed funds. By developing a romance game and practically living together, romance truly blossoms between Xia Ke and Xing Yun (from episode 20 onwards).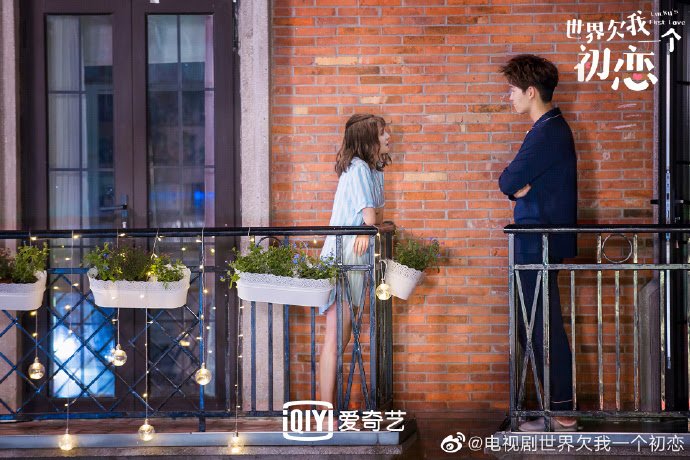 Love and happy endings being the theme of this drama — TIG, Xia Ke's tech company, does exceedingly well with the launch of the romance game, He Ye and Shen Qing get together and Chu Nan and Yao Qing are one big, happy family. Parents all round are also satisfied with each match.
Meanwhile, Xia Ke proposes to Xing Yun… in an out-of-character, romantic way. Of course this is all after another misunderstanding, one where Xing Yun thinks Xia Ke is cheating one her with Zhang Si Ru. Ultimately, this drama ends with a double wedding — Xia Ke to Xing Yun and He Yu and Yao Qing!
---
Final Thoughts 
I enjoyed it — yes, this is your over-the-top Cdrama (and could have been 8 episodes shorter) but there were a lot of important messages on love and relationships which I believe hold true.
The most obvious was that, your first love does not need to be your final love for it to be worthwhile or special…  you will notice that none of the characters ended up with their first love. It was also conveyed that to love means to be genuine, wholly assist and wish that person well, even if it means it isn't with you.
What did you think of The World Owes Me A First Love?