Available on: Netflix, YouTube
Total episode #: 32
Dumpling-rating scale:  3.75/5

An oldie but a goodie — given how much I enjoyed Triad Princess, I was in the right state of mind for some wholesome Taiwanese drama, and When I See You Again 他看她的第2眼 starring Jasper Liu 劉以豪 and Mandy Wei 魏蔓 delivered.
With all the feels of 2004 Kdrama Full House (starring Rain and Song Hye-kyo), When I See You Again won me over despite its low production costs and choppy editing (which is the main reason this drama did not score higher).
It was an apt reminder that sometimes the most simple stories can be the sweetest — high-school introvert, Xia You Qian (portrayed by Jasper Liu) hopelessly falls in love with the well-meaning, but short-tempered, An Xi (portrayed by Mandy Wei). After a series of misunderstandings, Xia You Qian is forced to leave Pulang village following a serious accident, which An Xi precipitated.
Ten years later, An Xi is struggling to make ends meet in Pulang village. Meanwhile, You Qian is a successful investment banker in Taipei. After another series of misunderstandings, You Qian decides to move back to Pulang village to exact his revenge on An Xi…
There is no complex backstory — just your standard love triangles (multiple), parental conflict and happy (predictable) ending. Aside from the production value, my only other criticism would be Mandy Wei's portrayal of An Xi. I just wasn't into it. She definitely had moments (like in episode 20) but she mostly came across as childish and pitiful. It just wasn't convincing that every second person could fall in love with her. I get that the drama was going for the naive village girl charm but seriously… how can anyone be that naive….
Despite that little blip in casting/acting choice, the simple storyline made for some light (and pleasant) entertainment. Although the drama was a little long for material available, it wasn't painful to watch the entire thing – I do think the episode guide will help in selecting which episodes/arcs to watch and which to skip. I've 🌟 starred 🌟 my favourites but please note the below does have ‼️ spoilers‼️
Arc 1 | Episodes 1 – 8 | Backstories and You Qian's revenge
Arc 2 | Episodes 9 -20 | The truth comes out 🌟
Arc 3 | Episodes 21 – 32 | More truths and a happily ever after
---
Arc 1 | Episode 1 – 8 | Backstories and You Qian's revenge
Nerdy You Qian is an easy target for Pulang village's resident bullies. Like most of Pulang village's men, You Qian is enamoured by An Xi after she saves him from a sticky situation. You Qian, intent on confessing his feelings, approaches An Xi with a bottle of special water he risked his life obtaining. An Xi, in a foul mood following a family dispute, rebukes You Qian and crushes his spirit.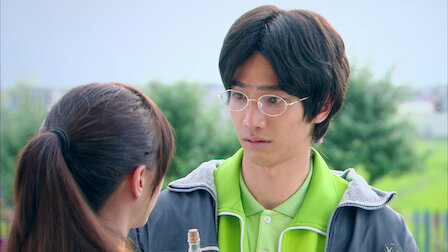 Ten years later, You Qian successfully closes another deal, while An Xi is struggling to make ends meet. Turns out that An Xi's father borrowed a lot of money to keep "The Sea of Moon" hostel afloat. Now, An Xi needs to pay that money back to creditor Jiang Hai Kuo, who wants to marry her.
Desperate to buy some time, An Xi encounters You Qian (who she fails to recognise) — You Qian's returns to Pulang village for the sake of his grandfather, who misses the village but also seems to disappear part way through You Qian's visit.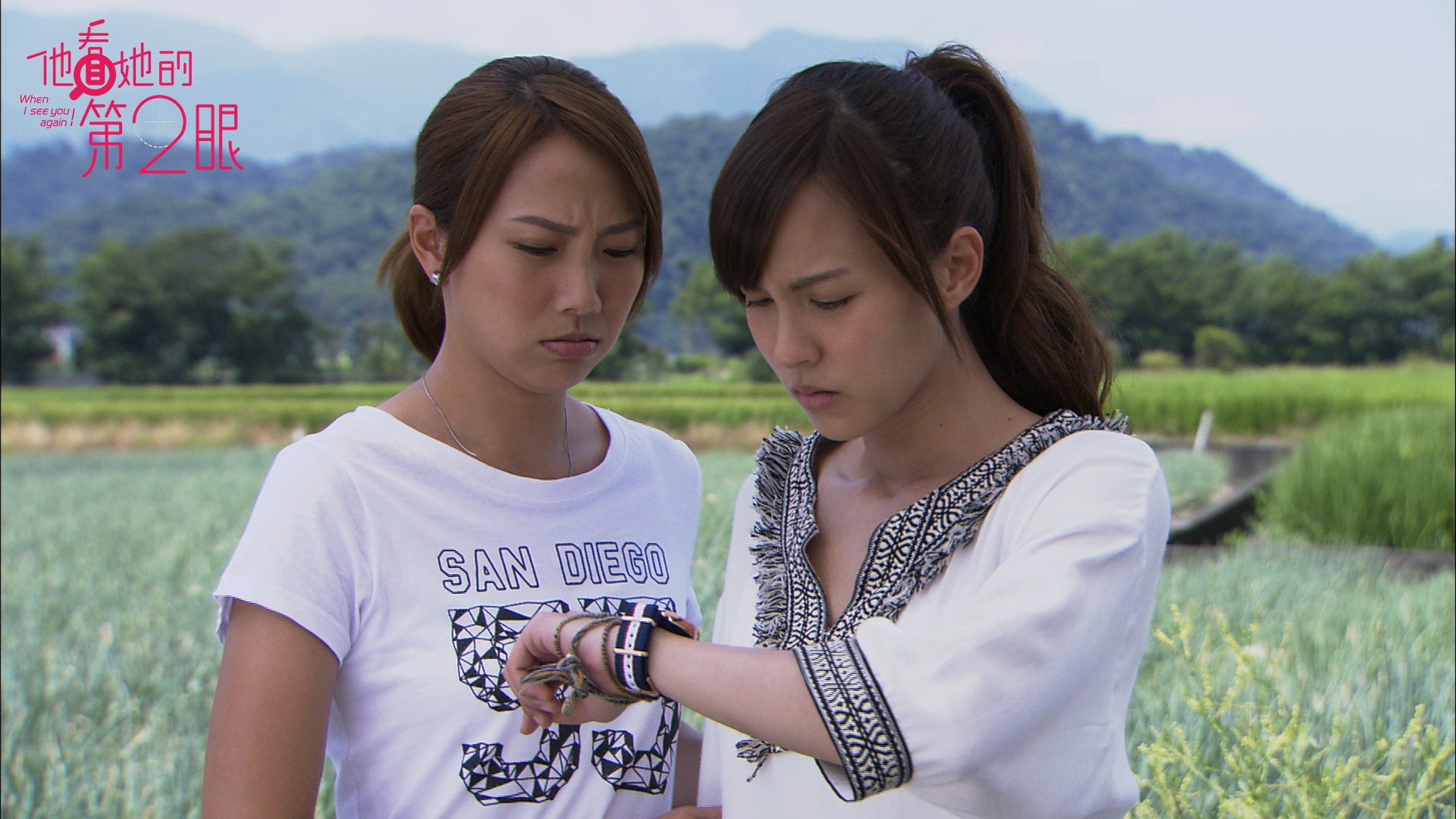 Following their swimming pool meeting, You Qian mistakes An Xi for a gold-digger and  fails her in a talent competition she enters for money.  However, the truth about An Xi is revealed to him and You Qian saves An Xi from signing a marriage certificate with Jian Hai Kuo.
As payment, An Xi invites You Qian to stay at her hostel for a week. You Qian however leaves after a night to return to Taipei.  After Ya En — a sickly family-member/employee of Sea of Moon hostel — An Xi accompanies her to Taipei and reencounters You Qian. To repay her debt to You Qian, An Xi pretends to be a mistress for You Qian's business client and is humiliated in front of the whole restaurant.
You Qian genuinely feels bad for An Xi and by episode 3 old feelings start returning. In episode 4, the beginnings of a love triangle start to form after An Xi meets Hu Yan Ze — You Qian's colleague and friend — turns out that their Yan Ze and You Qian's boss (Chairperson Zhou) wants to send You Qian back to Pulang village for a new development.
Following You Qian's return to Pulang village, he decides to also help her get rid of Jiang Hai Kuo including by participating in spring onion competition. By living with An Xi (and subjecting her to public humiliation once again in episode 7), You Qian starts seeing An Xi for the kind-hearted she really is and begins questioning his previous opinions on her.
---
Arc 2 | Episode 9 – 20 | The truth comes out
Just when An Xi and You Qian finally start connecting, You Qian's faux girlfriend Hu Yong Qing (Hu Yan Ze's sisters) makes an appearance. Turns out, Hu Young Qing was responsible for You Qian's transformation. When You Qian finds out that An Xi made up "the Angel Tears" to ward of men (pursuit of which caused him to injure himself and require his grandfather to sell their house), he decides to hurt An Xi by pretending he likes Hu Young Qing.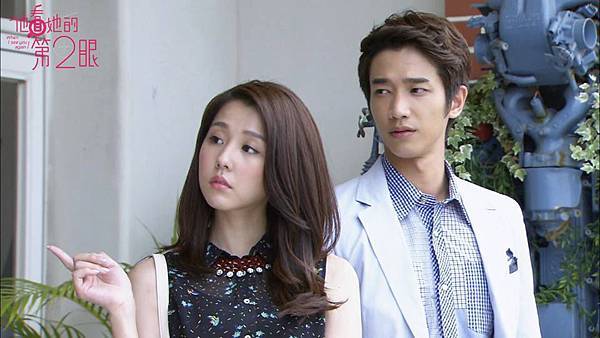 Anyhow, An Xi's goodness shines through — after she saves Hu Yong Qing and it is revealed to You Qian that she also saved Jiang Hai Kuo from some gangsters — and You Qian official asks her out in episode 11, to which An Xi says no!
Meanwhile, Hu Yan Ze starts seducing Yan En — who like the naive An Xi falls madly in love — and An Xi starts dreaming of her mother, who is revealed to have abandoned her when she was a child. There is a growing plot surrounding a box of unwrapped presents An Xi sent to her mum which Hu Yan Ze sent back to her…
Forgoing a business opportunity, You Qian returns to Pulang village for An Xi on the premise of expanding their hostel — a decision which surprises the ambitious and manipulative Chairperson Zhou and Hu Yan Ze.
Hu Yan Ze, baffled by You Qian's, decides to follow You Qian to Pulang village and compete for An Xi's affection, keeping Ya En on the back-burner and dig up some dirt on You Qian — yep, he is the resident bad guy.
From episode 13 – 20, reasons and identities are revealed —
episode 13, the reason An Xi was so upset (the day she reject You Qian) was because she received the box of unopened present she had been sending to her mother for over a decade. She confronts her dad and he tells her that she abandoned her and the stories he had told her were all false. Hu Yan Ze sent back those presents to hurt An Xi because he too had been abandoned by his father.
episode 17, Hu Yan Ze figures out that Chairperson Zhou is An Xi's biological mother.
episode 19, An Xi and Jiang Hai Kuo's history is revealed including how An Xi saved Jiang Hai Kuo's life.
episode 20, An Xi finally finds out that You Qian is her one-eyebrow crush. She finally apologises and they are able to properly date!
---
Arc 3 | Episode 21 – 32 | More truths and a happily ever after
An Xi and You Qian are a proper couple in this arc but before they can have their happy ending, they have a couple of hurdles to overcome.
Firstly, You Qian's grandfather doesn't know that An Xi inadvertently caused You Qian's accident. After some drama with Hu Yan Ze and Hu Yong Qing (buying their family home and using it to blackmail You Qian into marrying Hu Yong Qing) — Grandfather forgives An Xi and wants them to live happily ever after and he gets back the house. Oh! And the reason why An Xi had spread rumours about the house being haunted by ghosts was to ensure that it remained the same for You Qian.
Second, An Xi finds out that Chairperson Zhou is her mother (and vice versa) — at first Chairperson Zhou rejects An Xi for not being sophisticated or refined enough (which is why You Qian was hiding it from her). However, after Chairperson Zhou becomes sick and An Xi cares for and forgives her, Chairperson Zhou accepts and treats her finally as a daughter…. just in time for the climax, where they have to all join forces against Hu Yan Ze.
Third, while we've been getting hints throughout the drama that Yan Ze is not a good guy — his masterplan is revealed, which is that he has been hatching a plan to overthrow Chairperson Zhou by manipulating his sister, Yan En and An Xi. Turns out Yan Ze has some deep seeded abandonment/inferiority issues. Yan Ze fails but its all good! They all remain and all get their happy endings:
Zhi Li is finally in her own love triangle with Jiang Hai Kuo and You Qian's assistant.
Mei Wen gets back with her ex.
Ya Ru and Yong Qing get together — after Yong Qing falls in love with his care and generosity something she hadn't received from the males in her family. This is linked to her storyline, where she discovers that her father and brother conspired to separate her fiancé from her.
Ya En and Yan Ze also get together — which is a little strange given the lack of chemistry not to mention the inappropriate age gap.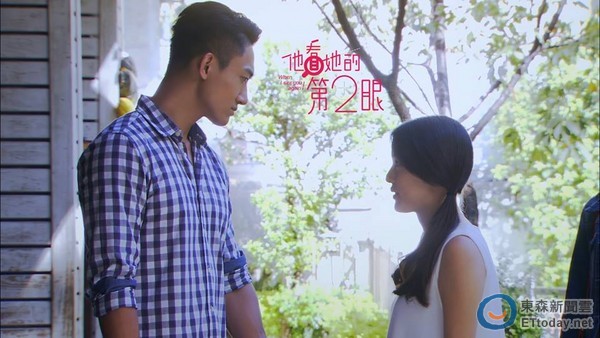 Finally, You Qian (with An Xi's help) is able to get his revenge (in a healthy and harmless way)  on his high-school tormentors and they live happily ever after in Pulang village!
  What did you think of When I See You Again?