Available on: Netflix, YouTube
Total episode #: 41
Dumpling-rating scale:  4.25/5

Looking for a modern Chinese drama? Look no further, because sleeper-hit Find Yourself 下一站是幸福 ticks just about all the boxes — storyline ✔️, leads ✔️, chemistry ✔️ and even pacing ✔️!
Find Yourself follows He Fan Xing (portrayed by Victoria Song 宋茜),  a 32 year old career women, in her quest to find love (and marriage) in her thirties while balancing her career and family responsibilities. Complicating all three aspects of her busy life is dreamy college student, Yuan Song (portrayed by Song Weilong 宋威龙) — with his own secrets, they quickly fall in love and have to manage the fallout of their romance.
While "Find Yourself" has all the elements of your typical rom-com office drama — it explores and imparts lessons on finances and the importance of managing expectations and communication in a relationship (romantic and other).
In many way Find Yourself has all the feels of My True Friend except the chemistry (and acting) shared between Victoria Song and Song Weilong was infinitely better as compared to Angela Baby and Deng Lun (who after, Ashes of Love, hasn't starred in a drama that I can comfortable say that I've like and I've watched a few including Sweet Dreams 一千零一夜,  Blossom in Heart 海棠经雨胭脂透, if anyone has watched a good Deng Lun drama — please, please let me know!)
Similar to My True Friend, Find Yourself had a large contingent of supporting characters — and while that was a weakness of My True Friend, it was a major plus in Find Yourself. All the characters (main and supporting) had substance — while they all had their shorting-comings, the drama showed their growth and how each were able to overcome it (with the exception of Shan Fan Fan, who was truly a nothing, annoying character).
Find Yourself is one of the best Cdramas I've seen in a while and probably the best modern Cdrama. Like a lot of people, I thought the best part of this drama was Victoria Song and Song Weilong — such.good.chemistry. Accompanied with the amazing OST (and fashion), watching them together onscreen left me with a smile long after watching the drama!
If you haven't haven't already picked up, I really enjoyed this drama and highly recommend it — and while it does drag a little at around episodes 17-20, it picks right up at episode 25 and has a strong ending. I've set out my episode guide below and 🌟starred🌟 my favourite arcs but beware there are ‼️spoilers‼️.
Arc 1 | Episodes 1 – 5 | An unlikely beginning 🌟
Arc 2 | Episodes 6 – 21 | Making it work (and failing)
Arc 3 | Episodes 22 – 41  | Learning from past mistakes (and succeeding) 🌟
---
Arc 1 | Episode 1 – 5 | An unlikely beginning 🌟
At 32, He Fa Xing is considered a 'leftover woman" and is faced with the reality she may never experience love and romance. Unfortunately, work seems to be constantly reminding her that she is indeed single and destined to be alone… on a seemingly average day at work, a much younger female employee is engaged (after three months of dating) and she overhears a group of employees talk about her relationship history as a cautionary tale.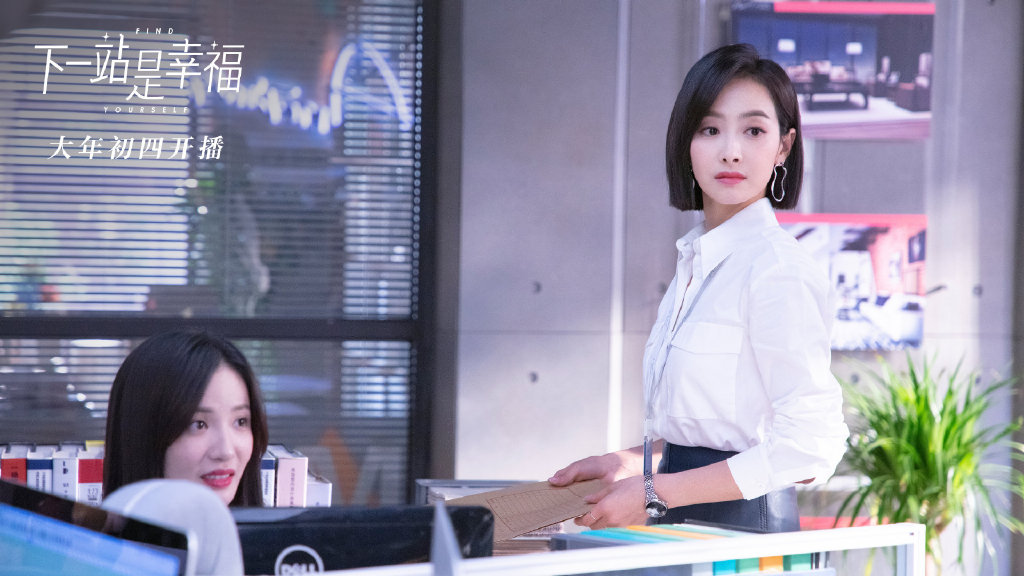 Her day takes a turn for the worse when she encounters her newly engaged 'back-up' Li Haomiao — they had previously promised each other that if they were both single at 35, they would get married — and Ye Luo Ming, an authoritarian director of an ad company.
Meanwhile, Yuan Song visits He Can Yang — He Fan Xing's twin brother and Yuan Song's art professor, who got him the internship — where he learns a little more about his strict boss. After He Fan Xing agrees to be part of the bridal party for Li Hao Miao's wedding, Yuan Song begins to feel protective of his stern but kindhearted boss.
After getting yelled at by Ye Luo Ming (and later accused of being a gold-digger, when she tries to return his lost dog), He Fan Xing hits a low and goes out drinking with Yuan Song — where, she asks him to be her pretend boyfriend… (episode 2).
In episode 3, He Can Yang reveals to Yuan Song that he is the reasoning that He Fan Xing never experienced love, as he use to terrorise all boys tried to date her… and Yuan Song falls more in love with He Fan Xing, saves her from Li Hao Miao and begins to pursue her.
The spider of web of relationships also becomes apparent in episode 3 — He Can Yang teaches both Yuan Song and Cai Min Min. Cai Min Min has a crush on (and confesses to) Yuan Song, she is also Ye Luo Ming's niece. Luo Ming realises that he misunderstood Fan Xing's intentions, falls for her (believing it to be fate) and begins to woe her.
In episode 4, Yuan Song confesses his feeling for Fan Xing and although, Fan Xing is concerned about the age gap and the viability of a relationship with Yuan Song, she begins to develop feelings for him (we also find out that she agreed to hire him after briefly meeting him and finding him attractive).
In magic episode 5, Fan Xing cares for the sick Yuan Song on his birthday and they seal the deal (*yep, super fast and unconventional for a Cdrama*).
---
Arc 2 | Episodes 6 – 21 | Making it work (and failing)
Yuan Song and He Fan Xing's relationship enters into a weird state of limbo — on the one hand they really like each, on the other hand, their relationship is taboo (with the age gap and job situation). Making things worse, Ye Luo Ming begins to interfere in their relationship — posing as Fan Xing's friend, he gives her a series of bad advice including keeping their relationship secret. This hurts and insults Yuan Song but in the end agrees to a secret relationship for three months.
Colluding with his friend, Steven, Luo Ming makes a bet that he can break-up Fan Xing and Yuan Song within 2 months and begin dating Fan Xing instead. Luo Ming does this through a series of underhanded techniques, by calling Fan Xing his dog's godmother, buying things for her (but pretending its for someone else) and pretending to confide in her about his unrequited love — a lot of this arc surrounds Luo Ming's tactics, which starts to get a bit old.
Although Luo Ming causes a lot issues for Fan Xing and Yuan Song, Xing-Song themselves have a multitude of issues which can be summarised in one word — dishonesty.
Neither Fan Xing or Yuan Song are honest with each other or their families about their relationship. Fan Xing refuses to tell her friends and family about Yuan Song and even pretends to be his maid in front of his friends in episode 16 (good episode).
Ultimately, Fan Xing is unable to accept the nature of their relationship and cares too much about what she assumes people will think of her relationship with a much younger guy.
Yuan Song as well isn't honest with Fan Xing about his family situation and doesn't tell Fan Xing about the mysterious Wu Mei Yin. The combination of dishonestly, lack of trust and over-reliance on other people's opinion causes them to break-up in episode 21.
In the midst of all the drama — Aijia seeks to acquire Amazing Decoration, Cai Min Min gets over her crush on Yuan Song and Cong Xiao realises she goes for the wrong type of guy (like Luo Ming).
---
Arc 3 | Episode 22 – 41 | Learning from past mistakes (and succeeding) 🌟
Both Yuan Song and Fan Xing are heartbroken by their decision to break-up and are pretty immature about the whole thing — Yuan Song throws a massive, prolonged tantrum and Fan Xing begins dating Luo Ming… although Fan Xing only makes it official in episode 25 to placate Aunty Wang from downstairs.
In episode 28, all the connections are revealed when Luo Ming tricks Fan Xing (again!) to attend Steven's daughters birthday. It comes out that Yuan Song is Steven's son (the one had been complaining about to Luo Ming) and Mei Yin is his step-mother.
After Steven finds out that all this time he had been encouraging Luo Ming to breakup his son's relationship, he tries to convince Luo Ming to break-up with Fan Xing and when Luo Ming refuses, he end their friendship (episode 36).
Luo Ming and Fan Xing's seemingly perfect relationship is complicated when Cai Min Min and Can Yang start dating (mis-match of generations) — totally infatuated with each other, they refuse to break-up despite the world against them. Both He siblings are put under significant pressure when they find out that their father has Alzheimer's (in episode 30).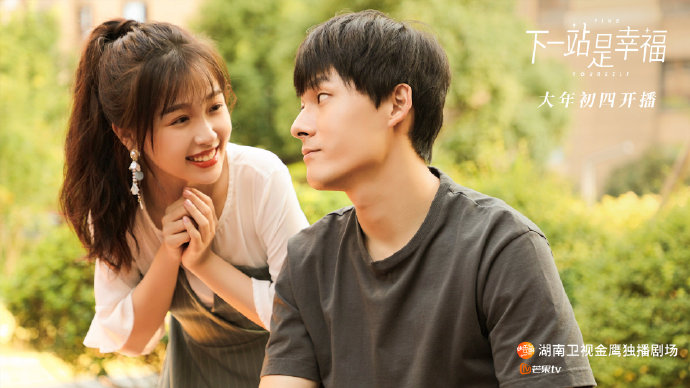 Meanwhile, in supporting cast land:
Song Xue and Can Yang uncover Shan Fan Fan's infidelity (episode 26).
Song Xue finds out that she is pregnant and breaks up with Dong Yang because she knows he doesn't want kids (episode 35).
Cong Xiao realises that she has been placing too much importance on money and prestige and begins to fall for Chang Huan despite his humble background (episode 38).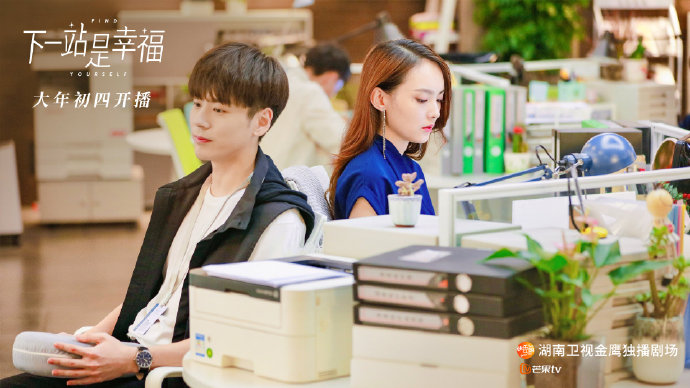 Supporting Yuan Song, Mei Yin Jie advises him that he is still able to win Fan Xing over by maturing (and also employing some of Luo Ming's tactics) but in light of her father's progressive illness, Fan Xing tries to give her relationship with Luo Ming. However it soon becomes clear to her, that she cannot forget Yuan Song and does not love Luo Ming (which Luo Ming also begins to accept) and they break-up in episode 39.
Yuan Song doesn't make it easy for Fan Xing to come back and pretends to be dating new star recruit Luo Wen Ye —  Fan Xing follows them to Suzhou, puts her pride aside and confesses to Yuan Song. Yuan Song accepts her proposal but tells her that he is going to Switzerland for 18 months to further his studies… she accepts and 18 months later when she's established her flower shop, he comes back and they register their marriage.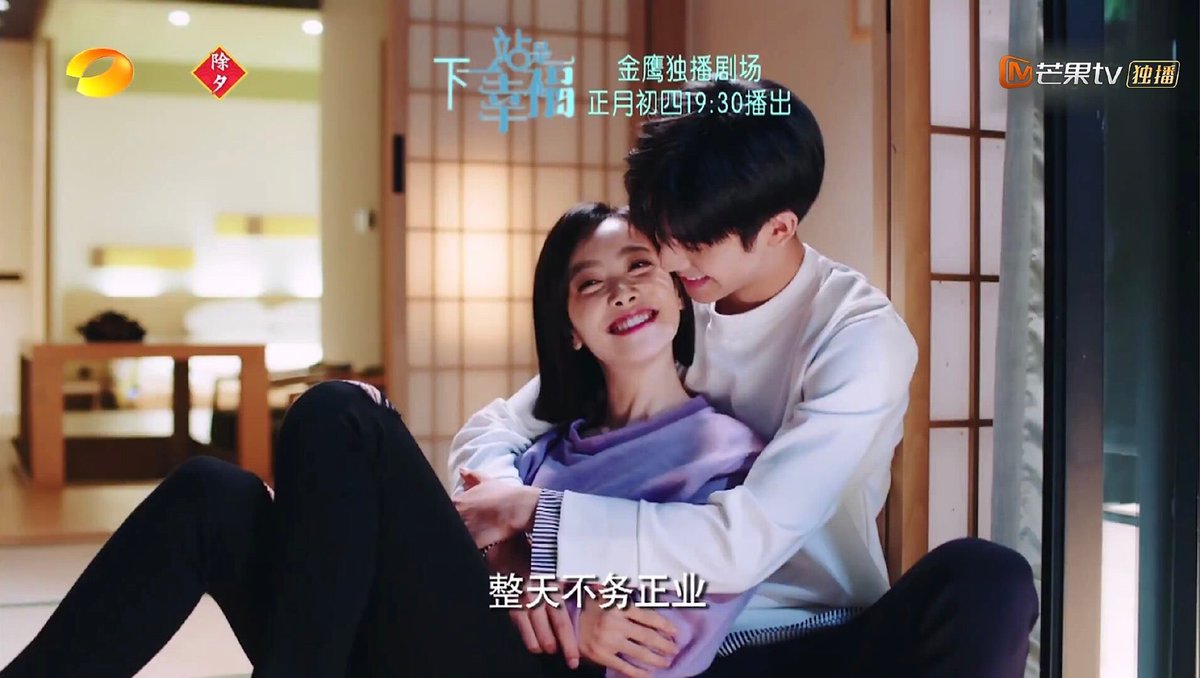 Its mostly happy endings — Dong Fang goes back to Song Xue (after throwing a massive fit) and they register their marriage, Cai Min Min and Can Yang remain sweetly in love and Cong Xiao and Chang Huan finally get together. However, Xiao Xia divorces Shan Fan Fan and Luo Ming ends up alone (although he makes up with Steven and gets a better deal on a transaction).
I will definitely be rewatching Find Yourself — for the laughs, the chemistry and life lessons.
What did you think of Find Yourself?