Available on: Viki
Total episode #: 48
Dumpling-rating scale:  3.75/5

You know what they say in Dramaland — when you have a couple with undeniable chemistry, keep pairing them… that's Xu Kai 许凯 and Bai Lu 白鹿 (the new Zhang Bin Bin  张彬彬-Dilraba 迪丽热巴]). They made The Legends and bring it all back in Arsenal Military Academy 烈火军校.
From the same writers as Princess Agents, Arsenal Military Academy is a gender bender nationalist romantic comedy set before the Japanese occupation of China at the turn of the 20th century. For reasons which weren't really explained, Xie Xiang (portrayed by Bai Lu) pretends to be her older dead brother in order to attend the Arsenal Military Academy. There she meets the troubled playboy Gu Yan Zheng (portrayed by Xu Kai) and mysterious Shen Jun San (portrayed by Li Cheng Bin) — both fall in love with her.
Intertwined in what would otherwise be a typical gender-bender drama is a broader nationalist message — love and be loyal to China. Reject all foreign intervention. This message is conveyed in two ways:
first, the little missions Xie Xiang and co have to complete while at the academy; and
second, the looming 'conspiracy' related to the Japanese.
The overt nationalist agenda didn't do the drama any favours and made it difficult to follow and confusing to watch.  While the love story had potential, again as part of the nationalist agenda/censorship, there is also no PDA in this drama (none).
In spite of all this, its worth the watch — the characters had a great dynamic with each other. And at its core, this drama is about friendship and comradely. For ‼️spoilers‼️ see below:
Part 1 | Episodes 1 – 15 | Term One
Part 2 | Episodes 16 – 31 | Love Triangles
Part 3 | Episode 32 – 48 | Defeating the Japanese
---
Part 1 | Episodes 1 – 15 | Term One 
Following the fall of the Qing Dynasty and Xinhai Revolution, nationalism is on the rise and Arsenal Military Academy is reopen. Xie Xiang pretends to be her brother Xie Liang Chen to join the academy and honour him. Before joining the academy, Xie Xiang/Xie Liang Chen (with her friend and confidant, Tan Xiao Jun) attends the Palimo Theatre to watch Qu Man Ting. 
At the Palimo Theatre, Xie Liang Chen has a run in with both Qu Man Ting and Gu Yan Zhen (Xu Kai). After attempting to abduct Qu Man Ting, Gu Yan Zhen, — son of high ranking minister and military connected family — is jailed with Xie Liang Chen (after they are confused as being friends).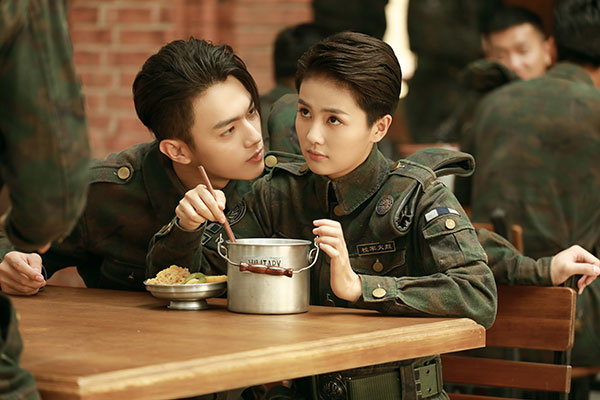 After the commotion, Gu Yan Zhen is sent to the Arsenal Military Academy where he again meets Xie Liang Chen (who has become friends with the simple country bumpkin, Huang Song). The Arsenal Academy turns out to be the place where sons of all the influential Chinese families are sent — including the mysterious Shen Junshan.
Call it fate, call it Dramaland — Gu Yan Zhen and Xie Liang Chen are allocated to the same dorm room. After Yan Zhen covers for Liang Chen, they slowly start forming a friendship. Together, Liang Chen, Huang Song and Yan Zhen go through the tough training associated with attending the academy. Yan Zhen develops the reputation of being somewhat of madman, while Junshan becomes the standout student. 
In episode 4, Xie Xiang (as herself and in a wig) attends a political dinner party hosted by the Shan family. At the party, Qu Manting rejects Shen Tingbai (Jun Shan's older brother) for the 50th time, the Japanese crash the party and Xie Xiang meet (her now crush) Junshan and Gu Yan Zhen as a girl for the first time. After which, Yan Zhen finally figures out that Liang Chen is in fact a girl…
In episode 5, the cadets are sent on a forrest mission — which gets intercepted by the Japanese — Liang Chen and Junshan are trapped together overnight as are Manting and Gu Yan Zheng. They make it out in episode 6 but again are sent on another mission…  Liang Chen starts falling for Junshan (to Yan Zheng's annoyance) but her affection is abruptly interrupted by the arrival of Jin Xian Rong in episode 8.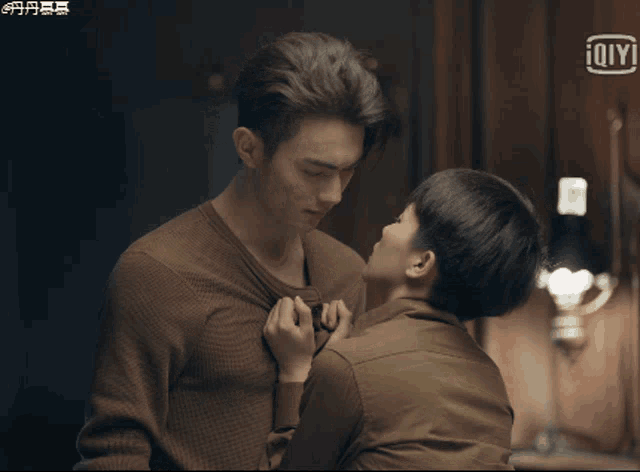 In episode 11, a drunk Liang Chen confesses to Gu Yan Zhen and finally tells him, that she is a she. After some more training, the cadets get sent on another mission in episode 12, which turns out to be another real mission and Junshan again gets injured protecting Liang Chen! It's a bit scary how they keep getting sent into obviously dangerous situations before they have been formally trained… with that term one ends and Yan Zhen follows Liang Chen to Beijing in episode 15.  
---
Part 2 | Episodes 16 – 31 | Love Triangles
In this phase of the drama, its all about the love triangle —  ManTing loves Yan Zheng, who loves Liang Chen, who loves Junshan, who loves Tingbai, who loves ManTing… no one loves Huangsong (although everyone likes him) but he loves Xie Xiang (who he thinks attends Shunyan girls school).
Being real — these little missions do my head in this arc. The Japanese. Oda Hiroshi/Jin Xian Rong Japanese connection. Japanese Samurai assassinations. Qing family descendants…   It's a little too much for me to handle. If you're anything like me hopefully you'll appreciate it my pulling out the good episodes.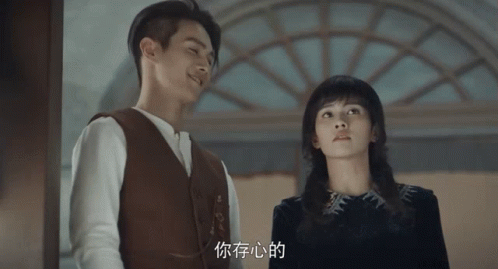 In episode 18, term restarts and Huang Song meets Liang Chen as Xie Xiang and its love at first sight for sweet sweet Huang Song. Manqing and Yanzheng start a faux relationship to mutually get out of their respective engagements. As Manqing and Yanzheng dine and wine, the other cadets go on yet another mission!
By episode 20, Junshan starts developing feelings from Liang Chen. He officially breaks up with Xian Rong in 28 and is ready to commit himself to a psych ward believing he is ill/in love with Liang Chen.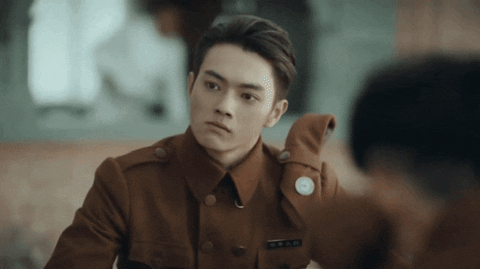 In episode 27, Junshan and Liangchen share some intimate moments and by episode 28, the Yanzheng-Junshan rivalry is well underway. Adding to the already complicated love triangles, Yanzheng's little sister develops a crush on Liangchen (after she saves her from Li Wenzhong).
Junshan gets caught up with the Japanese again and is repeatedly stabbed by them in episode 30 only and saved by Liangchen. With the prospect of being shipped to Nanjing and about a dozen people after Liangchen attention, Yanzheng can't help himself anymore and openly confesses his love to Liangchen in episode 31 privately and publicly.   
---
Part 3 | Episodes 32 – 48 | Defeating the Japanese
Returning to the academy, Yanzheng clears his name and starts wrecking havoc again (mostly for Liangchen). The next big thing of course is when Junshan meets Xiexiang in episode 33 on his race track. Upon meeting her (although he first found out about her when she performed at the musical), Junshan takes steps to make moves on Liangchen, move her into a single room and confesses to her in episode 37 at the masquerade party. By episode 44, almost the whole academy knows that Xie Liang Chen is in fact Xie Xiang.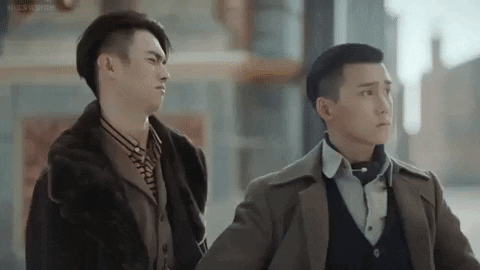 While I loved the characters in Arsenal Academy, the one thing I couldn't quite get over was the numerous disjointed plot lines. If you've been following the drama and this post you'll notice how I've skipped over multiple story arcs (sorry for those you wanted more details!), including Huang Song's brothers arc, the Beijing protests, the 21 Demands, Huang Song getting involved with an illegal fighting club, the Qing descendant… I just could not keep track and really felt like this drama would have been infinitely better 20 episodes shorter with less filler.    
Anyhow, the drama culminates with an epic battle against Oda Hiroshi / Jin Xian Rong — in this battle, Huang Song, Li Wenzhong and Sergeant Guo die (Oda Hiroshi is killed too, but she was the baddie). Although Wenzhong didn't have the best relationship with the rest of the cadets (and tried to out Liang Chen many times) his relationship with the flower girl was really sweet and it was a shame that it didn't eventuate.
I knew Sergeant Guo was going to die from the beginning — a drunk with a past, the writing was on the wall from episode 1. Huang Song's death hurt the most — he was so simple yet so sweet. While his obsession with Xie Xiang did get a bit much, he added so much value to the drama.  
The ending for the most part was happy (although far from satisfactory), Shen Ting Bai and Qu Man Ting finally got together, and of course so did Xie Xiang with Yan Zheng (with Junshan's blessing). 
What did you think of Arsenal Military Academy?