Available on: Viki, YouTube
Total episode #: 45
Dumpling-rating scale:  4/5
After being thoroughly disappointed with The Pillow Book 三生三世枕上书 (review coming soon, promise!), I was so pleased to watch Dilraba Dilmurat 迪丽热巴 alongside Huang Jingyu 黄景瑜 in Love Designer 幸福,触手可及.
Dilraba stars as the talented fashion designer Zhao Fang. On the day of her wedding photo shoot, she finds out that her fiancé has been cheating on her and framed her for defrauding e-commerce giant. Song Li (Huang Jingyu) in her name. After crashing into Song Lin (literally and figuratively), who subsequently almost bankrupts her, Zhao Fang has to rebuild her life in both career and love…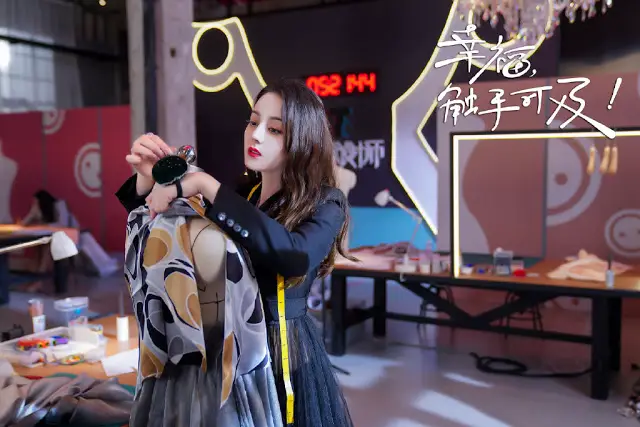 For all those wondering — Dilraba is wonderful in this drama. For the first time, Dilraba has been given the opportunity to portray a sensible, sweet and ambitious lady.  Not since her breakout role in Pretty Li Hui Zhen with Zhang Bin Bin have I seen her share such chemistry and banter with a co-star.
I really liked Huang Jingyu in Moonshine and Valentine and thought he brought the best bits of his performance there to Love Designer. While there is your usual nationalist propaganda (this time the need protect China's IP) and overuse of the slow-mo camera, I found the plot and love story engaging and fun to watch. Mostly, I was just happy to watch Dilraba paired with a co-star that treats her like an adult and isn't over decade older than her.
There was a strong supporting cast, clever script and the fashion. The fashion was on point and a pleasure to watch.
Part 1 | Episodes 1- 6 | Crash landing on you
Part 2 | Episodes 7 – 24 | Second Leads
Part 3 | Episodes 25 – 45 | Everyday living
---
Part 1 | Episodes 1 – 6 | Crash landing on you
After Song Lin sues Zhoufang, together they track down her ex-fiancé Wang Zi Yang to catch the mole who has been selling Song Lin's IP. As fate would have it, Zhoufang's nephew starts school and is placed in the same class as Song Li's sister. Zhoufang bumps into Song Li and gives some advice about how to be a good brother.
After Zhoufang and Song Lin catch Wang Zi Yang, he asks her what her plan is and she tells him "when you have everything, you don't dare to do anything, when you have nothing, everything is a possibility". And Zhoufang starts her own fashion house with her small but dedicated team. 
After Zhoufang's breakup, her best friend Qin Qing takes her clubbing and then they crash a college KTV party where they meet Zuo Yu Lin. The young innocent Zuo Yu is immediately taken by the high maintenance Qin Qing — and they start their cross class romance. 
Song Lin impressed with Zhoufang's resilience, honesty and kindness starts intentionally bumping into her under the guise of seeking guidance with how to handle his teenage sister Song Luo. As Zhoufang and Song Li grow closer, famous Lu Na (who has been in love with Song Li since forever) starts paying attention and tries to break them up (round 1). 
By episode 6, Song Lin gets serious and organises for Zhoufang and her nephew Xiaodi to move into an apartment opposite his to keep his eye always on her — stalkerish but also sweet?  
---
Part 2 |  Episode 7 – 24 | Second Leads
While Lu Na has already started causing trouble,  Zhoufang meets her second lead in episode 8. Zhoufang's college classmate, Chendong moves back to Shanghai and is intent on making it work with Zhoufang. 
Meanwhile, in an effort to support Zhoufang, Song Lin persuades her to enter a fashion competition to raise her profile. Song Lin's business competitor, Su Yu Shan also makes an appearance and makes it hard for Zhoufang to succeed in the competition by contributing to rumours that Zhoufang is only in the competition because of her connections. Finally, Song Lin confesses his feelings to Zhoufang in episode 14 on a magically trip to Suzhou. 
Although Song Lin and Zhoufang are officially a couple, Zhoufang's mother wants the simple life for Zhoufang and pushes Chengdong towards her. Along the way, Zhougfang, Qin Qing make peace and become good friends with Pei Pei (Wang Ze Yang's mistress) and Pei Pei falls in love with Chendong. 
Meanwhile, Qin Qing breaks up with Wu San in episode 24 because of their age gap and the fact she needs someone older and more responsible (as her falls sick). Xiao Di also moves abroad to live with his parents much to Luo Lu disappointment.
---
Part 3 |  Episode 25 – 45 | Everyday living
Similar issues replay in this part 3, Zhoufang's business consecutive speed bumps (mouldy products, securing financing etc), Su Yu Shan (Song Li's business rival) escalates his take-down of Song Lin and Zhoufang-Song Lin are as sweet/cute as ever.
Although the plot was repetitive (very repetitive) — there was some really good advice along the way. They type of advice you would expect from a real friend. Like in episode 27, when Qin Qing (citing Menicus) tells Zhoufang when she is dealing with a business issue "When Heaven comes down to give people great tasks, their will and resolution will first be tested, then their muscles and bones will be worked on."  Deep.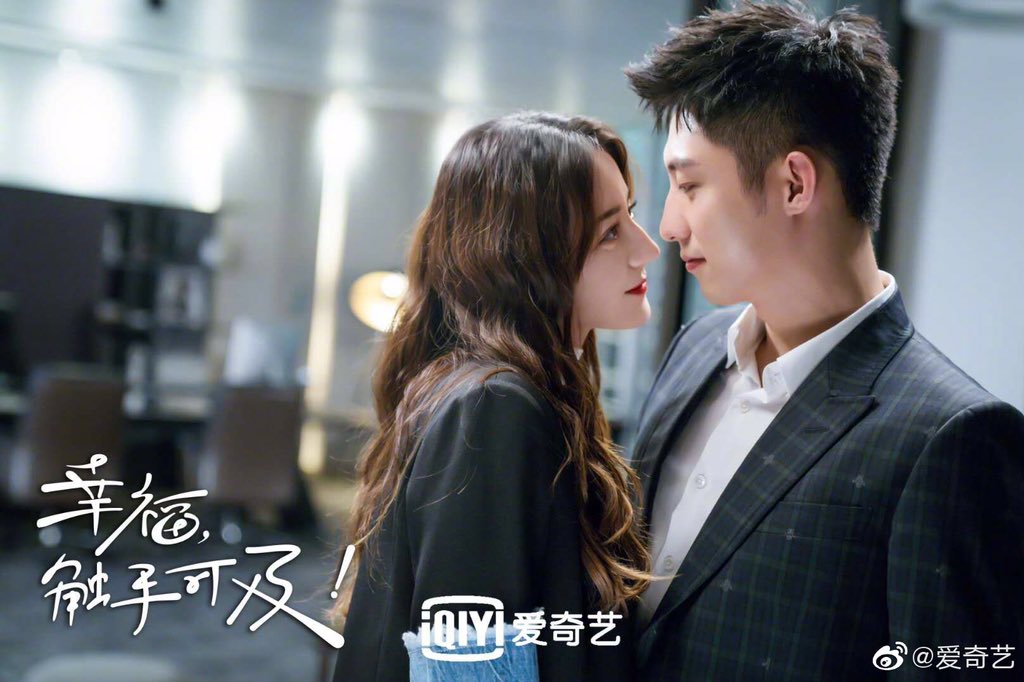 In episode 28, Su Yu Shan acquires Song Lin's company (WanFeng) and he has to start from scratch, although with the support of Chendong, Wu San and even Wang He. After both Wu San and Zhoufang become sick and are admitted to the same hospital (same hospital room) in episode 30-32, Qin Qing and Wu San get back together. Luo Luo manages to improve her grades and is permitted to join Xiao Di abroad in episode 33.
Song Lin is eventually able to make a come back in business and come head-to-head with Su Yu Shan again but this time instead of crushing him extends a hand to assist which means a lot more to Yu Shan, as his wife files for divorces him citing neglect. They get back together though, when Yu Shan decides to finally calm down with work.
In the finale, Qin Qing reconciles with Wu San's controlling mother, Wang He and Lu Na get together and Zhoufang and Song Lin get married! Both Luo Luo and Xiao Di come back for the wedding. The only downer is Chendong and Pei Pei — who don't actually get together. Following Song Lin and Zhoufang's wedding, Chendong decides to leave Shanghai.
After a year of marriage, back to where they met, Zhoufang tells Songli that he is about to become a dad. Like most of the drama, the finale was sweet, well-paced and predictable.
If you're already missing Love Designer and wish to extend those drama feels, see the below song which is literally the ringtone of every single character on the show…
What did you think of Love Designer?