Available on: Viki
Total episode #: 16
Dumpling-rating scale: 4/5
I don't normally review popular Korean dramas, only because I started this blog as a way to fill a gap in the Asian drama review world after spending countless hours trying to find reliable drama reviews/episode guides of some less popular dramas (particularly Chinese drama).
However, on request from a long term reader and cherished supporter of this blog, I'll be reviewing Flower of Evil 악의 꽃 starring Lee Joon-gi 이준기 and Moon Chae-won 문채원. I really enjoyed it. It's not my usual genre and I often steer away from psychological thrillers given my aversion to violence. However this drama was different and had all the elements of a romantic drama.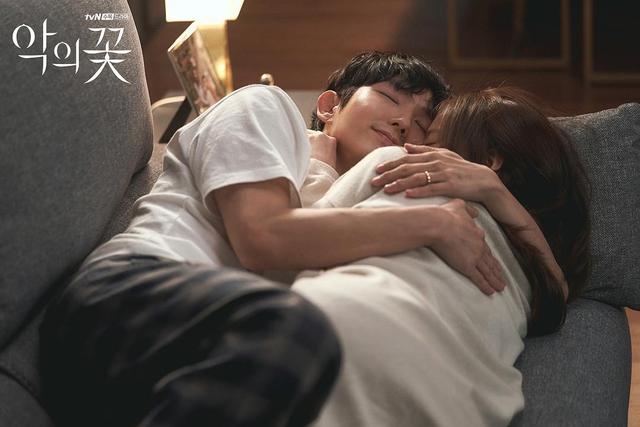 Baek Hee Sung (portrayed by Lee Joon-gi 이준기) portrays the perfect husband to detective Cha Ji Won (portrayed Moon Chae-won 문채원). Their idyllic life is interrupted after a series of murders which begins to raise questions about Hee Sung's identity and past.
While I heard that Lee Joon-gi and Moon Chae-won's shared chemistry on-screen was phenomenal, I wasn't quite expecting their performance to be so compelling and emotional. Lee Joon-gi's relationship with his on-screen daughter was equally impressive and each scene with the three of them was heart-warming.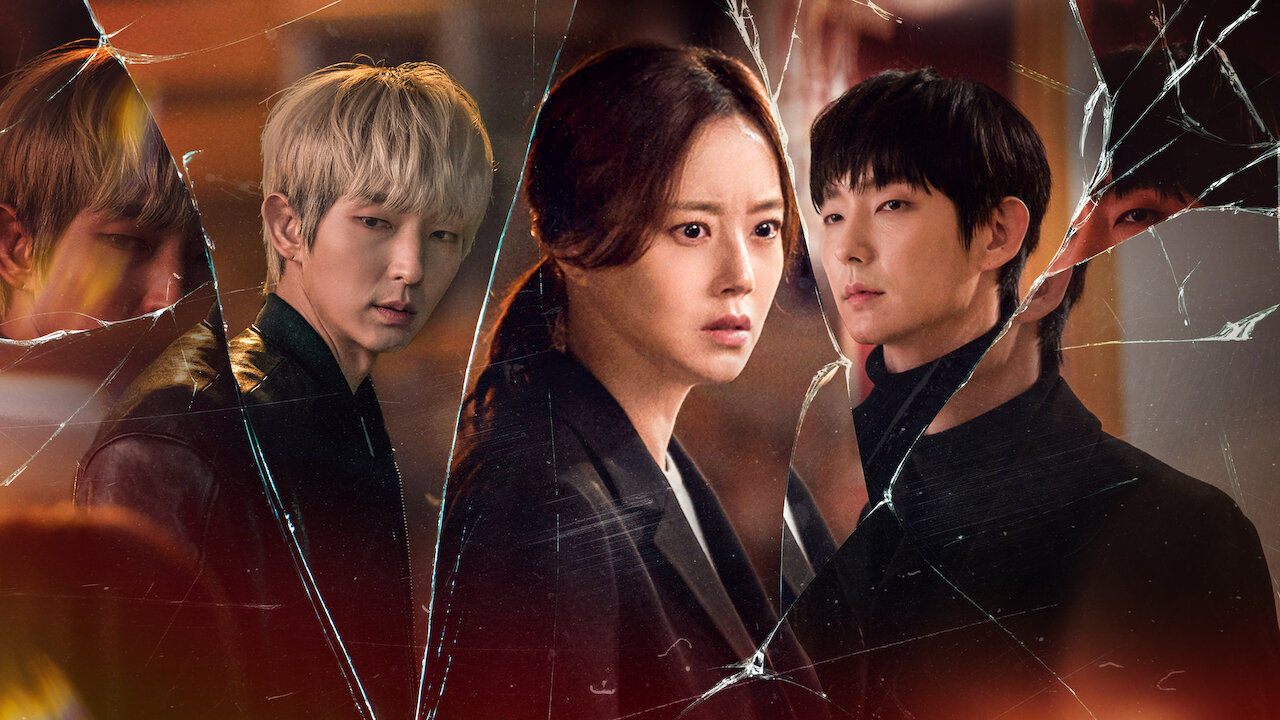 Although I didn't love entering into a psychopath's mind, it was interesting. Even more, I thought Flower of Evil really brought home the message that not everything is as it seems and one should always take a closer look before passing judgement. And some truths are best left unsaid.
Please stop reading now, if don't want ‼️SPOILERS‼️. Hyun-soo was deeply misunderstood as a child and teenager. It was only after Ji Won bothered to look closer (without prejudice) did she discover that he was grieving for his mum and wasn't antisocial.
As for truth, while In Seo's life might have been better if he didn't confront his father with the truth of his actions, Dr Baek's failure to accept his son's true nature caused the death of countless innocent lives.
My only criticism of this drama is the finale — it felt like a real cop out. The amnesia plot was contrived and seemed like an excuse to take the viewer on another emotional roller coaster. I thought the reunion scene in episode 11 (after Hyun-soo discovers that Ji Won uncovered his identity and still chose to stay with him) was exquisite and quite frankly enough. For more spoilers, check out my episode guide below.
---
Episode 1
Flash forward — A man bound to the bottom of a swimming pool, struggles to break free as it fills up. Eventually, he falls unconscious and a woman jumps in to save him.They exchange pleading looks with each other as she pulls him out of the pool.
Present — Married for over a decade, Baek Hee Sung and Cha Ji Won are still passionately in love, dedicated to each other and their daughter, Eun ha. Despite their happy life, Cha Ji Won's relationship with Baek Hee Sung's parents is strained. Its clear that Baek Hee Sung and his family are intentionally hiding something sinister from Cha Ji Won.
Dedicated to her work, Cha Ji Won becomes obsessed with the case of In Seo — a boy who got into an accident and accuses his father (later revealed that he accidentally fell, but that his father was having an affair and drugging his wife). Meanwhile, reporter Kim Moo Jin recognises Baek Hee Sung and after a physical altercation, Baek Hee Sung imprisons him in his basement.
Episode 2
Baek Hee Sung attempts to separate his past and present — it is revealed that Moo Jin was part of a group of student who stabbed Baek Hee Sung (previously known as Do Hyun-soo, the son of a convicted serial killer) 18 years ago.
Cha Ji Won investigates the murder of a respected elderly woman — murdered in the same style previously adopted by Do Min Seok (Hyun Soo's father). After a number of red herrings, Cha Ji Won finds out that the elderly lady's assistant had killed her because she couldn't be bothered walking up the stairs to the elderly lady's assistant. Cha Ji Won is left rattled after struggles to understand the mindset of this psychopath.
Episode 3
Ji-won investigates a murder in a Chinese restaurant, again with the same modus operandi adopted by Do Min-seok. Ji-won and her team suspect a copy-cat or Hyun-soo (still wanted for the murder of the town's foreman after his father's suicide). They discover that the restaurateur last called Moo-jin and begin to search for him. Hee Sung releases Moo-jin and they start working together to uncover the truth. Hyun-soo spends quality time with his daughter. Towards the end of this episode, the real Hee Sung is revealed to be comatose in his family home.
Episode 4
Ji-won find Hae-soo (Hyun-soo's) to ask about him and is rudely shut down. In an attempt to keep his identity secret, Hyun-soo engages in a cat-mouse game with a taxi driver with an agenda and people from his brutal past identifying him. Ultimately, his efforts are in vain when Ji-won finds the watch-band she gifted him for his birthday.
Episode 5
Flashback — Ji won continues to pursue Hyun-soo, who begins to warm up to her.
Present — Hyun-soo is abducted by the taxi driver, who wants answers about his wife's birthday 18 years ago. Ji Won finds out that Hyun-soo has been abducted and is determined to find him. We pick up where we left off — Hyun-soo drowning, Ji Won saves him but begins to question who he actually is and what he is hiding.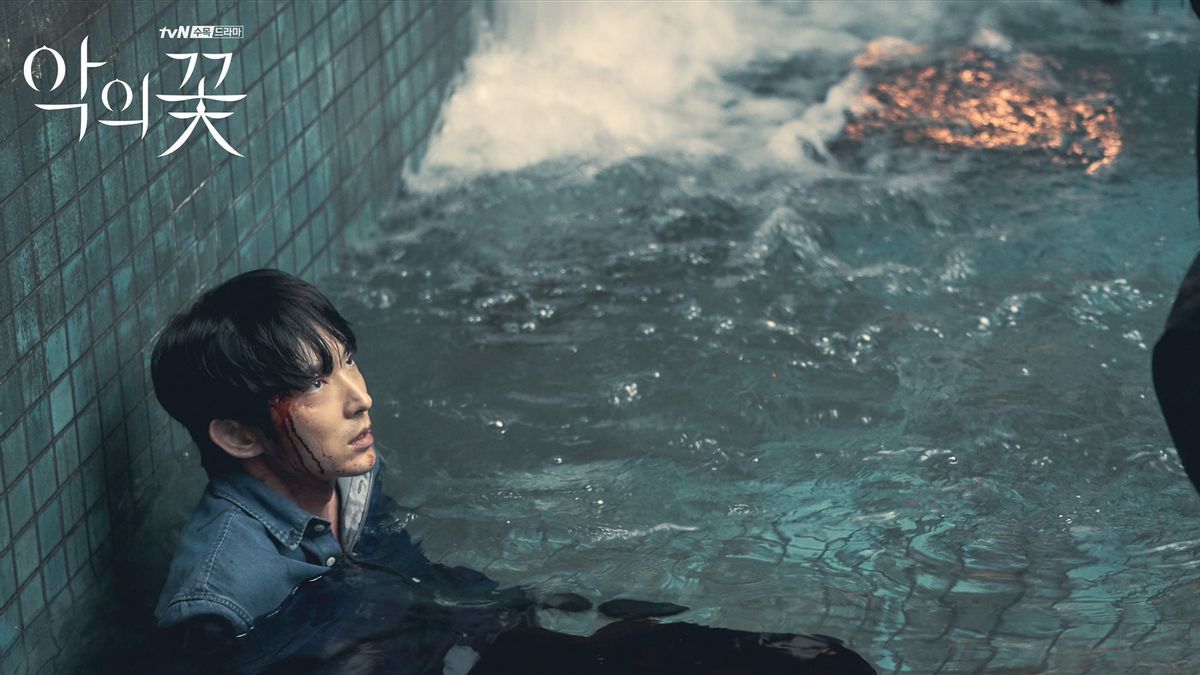 Episode 6
Flashback — as Hyun-soo attempts to escape Moo-jin and his gang of friends, he runs onto the road and is hit by the real Baek Hee Sung (who is convinced that he has killed him).
Present – while in a coma, Hyun-soo calls out his sister's name (Hee-sung). Ji Won is certain that he is in fact Hyun-soo and battles with what to do. Hyun-soo visits the taxi driver and tells him what he knows (that the wooden key chain was given to him by his sister) and urges him to find his wife's real killer.
Episode 7
Flashback — Hyun-soo wakes up after being hit by a car to find himself in a mansion. After he decides to rob the house, he confronts Dr Baek and his wife.
Present — Ji won is conflicted after uncovering Hyun-soo's real identity. She continues to investigate his childhood. Hae-soo meets with Moo-jin. Eun-ha bonds with Hee-sung's mother (and they go an eat egg tart, her favourite).
Episode 8
Flashback — Hyun-soo asks Dr Baek and his wife how the driver is in a coma when he was the victim of the accident. Hee-sung's mother visibly upset leaves, and Dr Baek makes a deal with Hyun-soo. Hyun-soo is to assume Baek Hee-sung's identity, to preserve Dr Baek's recent appointment as chief for surgery.
Present — Ji Won remains conflicted following her discovery of Hyun-soo's real identity. She coincidentally runs into In Seo, who has now lost everything after revealing the truth about his father. It is finally revealed that Hae-soo killed the community foreman, and Hyun-soo took the blame for her. After 18 years, Hae-Soo meets with Hyun soo and she asks him whether he loves his wife. He says he doesn't and that he doesn't know what love feels like. Ji Won overhears everything.
Episode 9
Flashback — Hyun soo and a pregnant Ji Won move into their first house, where Hyun Soo had prepared an elaborate meal for Ji Won. Ji Won says that she is always receiving from him and never giving, she asks if there is anything he wants from her and he says there is.
Present — Ji Won interrupts Moo jin, Hyun Soo and Hae-soo, and suggests they work together to catch the accomplice. Meanwhile, the real Hee-sung wakes-up from his coma to his parents astonishment. Ji Won hurt after learning about Hyun Soo's identity tells him she doesn't love him and wants to break up (while Moo-jin tries to make up to Hae-soo). Hyun Soo intent on finding his father's real accomplice, meets the shady Sang-chul for information.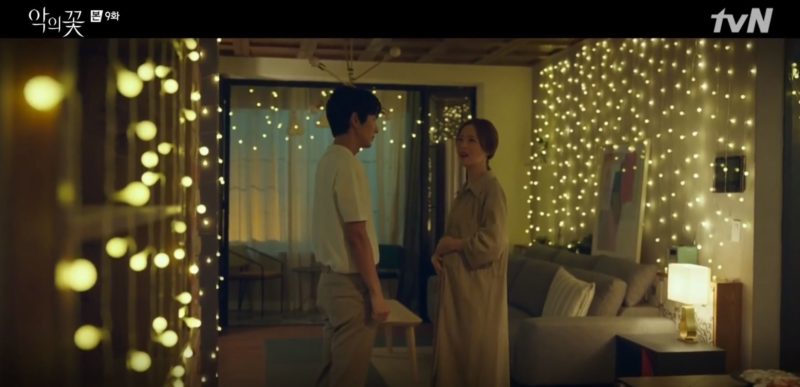 Episode 10
Flashback — Ji Won passes the police exams and celebrates her success with Hyun-soo.
Present — Ji Won begins to understand Hyun-soo and his past trauma. Ji Won attempts to reconcile with Hyun-soo and convince him not to confront Sang-chul (without revealing telling him she has uncovered his secret). Hyun-soo borrows $100,000 from Dr Baek (who wants him gone) to find out the identity of his dad's accomplice from Sang-chul. Through hypnosis, Hae-soo also tries to remember her father's accomplice. Jae-sub finds out about Hyun-soo.
Episode 11
Flashback — shortly after Eun-ha is born, her parents go to see her and they share their feelings. Hyun-soo is worried that his daughter won't like him.
Present — Sang-chul double-crosses Hyun-soo, and on Dr Baek's instructions tries to apprehend him. The police infiltrate Sang-chul's human trafficking ring. Ji-Won rushes to save Hyun-soo and pleads with him to run away. Hyun-soo doesn't want to leave Ji-Won and their life together. After an emotional reunion, Hyun-soo returns home with Ji-Won.
Episode 12
Flashback — on the day Hee-sung hit Hyun-soo with his car, his mother discovers that Hee-sung is a serial killer. She goes to the backyard and find Hee-sung burying Hyun-soo. Terrified, Hee-sung mother's stabs him.
Present — Hyun-soo is apprehended by the police and Hae-soo wants to confess. Hee-sung becomes stronger and kills the housekeeper.
Episode 13
Flashback — teenage Hee-sung kills a dog by deliberately dropping a brick from a building. He feigns grief and meets Do Min-seok at the school hall.
Present — Ji Won sticks by Hyun-soo as they try and uncover the real accomplice. She visits Dr Baek and his wife for answer. Hyun-soo starts seeing Min-seok again, and tries to exonerate Ji Won by pretending to attack her.
Episode 14
Flashback — After Hee-sung murders a missing person, Min-seok tells him to clean up his own mess. Hee-sung suggests that Hyun-soo clean it up and Min-seok attacks him and tells him not to ever mention him again. Hee-sung relcutantly agrees.
Present — Hyun-soo tells Ji Won that he wants to catch the accomplice himself and wants Ji Won to stay out of it. Sang-chul delivers Mi-sook to Hyun-soo. Baek Hee-sung decides to kill Ji Won, and mistakes Hae-soo for her.
Episode 15
Flashback — as teenagers Hyun-soo, Hae-soo and Moo-jin take a video of their basement, however they are interrupted by Min-seok.
Present — Moo-jin drives to Hyun-soo's home and finds her bleeding out. Woo-chul investigates the Baek's family missing housekeeper. Hee-sung poisons Sang-chul. Moo-jin confronts Dr Baek and Hee-sung's mom about the attack on Hae-soo. Hyun-soo finds Hee-sung and after being misinformed that Hee-sung killed Ji-Won attacks him. Ji-Won is able to stop him at the last minute however Hee-sung shoots him before being shot dead himself.
Episode 16
Hyun-soo survives but loses his memory of Ji-Won and Eun-ha. He moves in with Moo-jin. Hae-soo confesses to the murder of the village head but is later found not guilty. The judge finds that she acted in self defense. Months later, Hyun-soo reunites with Ji-Won and Eun-ha. Moo-jin and Hae-soo continue their relationship (while Hae-soo travelling the world, something she always wanted to do). As for Dr Baek he loses his mind and is institutionalised (believing that Hyun-soo is Hee-Sung) and Hee-sung's mother serves her jail sentence.